Video content in general is highly engaging, but some more so than others. If you understand why that is the case you can learn from it, and use it when you're creating video content for your own blog.
While engagement can be a pretty tough metric to gauge reliably, there are several factors that tend to cause some videos to be more engaging than others:
Videos that are shorter and more focused tend to be more engaging due to the fact that they lose less viewers and are able to encourage them to take action more successfully. While the optimal duration of videos varies somewhat, the minute mark is often a good yardstick to shoot for.
Viewers tend to engage more with videos that successfully establish a personal connection, which is why 'talking head' videos outperform videos of a person behind a desk or at a podium. That is also the reason why 'whiteboard' videos do better than slideshows, as viewers feel there is more of a personal touch to them.
When the narrator or subject in the video is genuinely passionate and is able to project that energy, it makes for more engaging content. It is far easier to get excited about a video when the person in the video is excited as well – which leads to a larger point about emotions in general.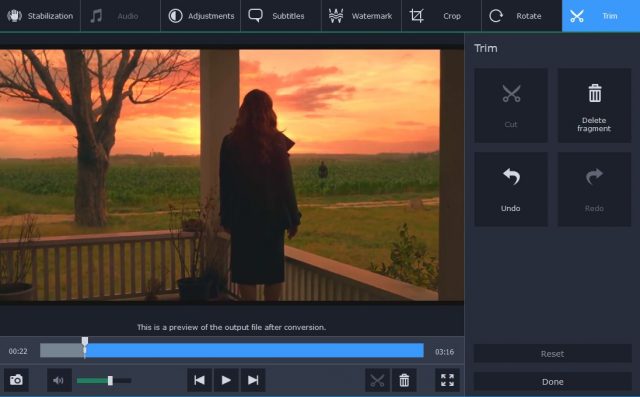 Overall the video content that is most engaging is able to provoke an emotional response. The emotion itself is secondary, and what matters more is its intensity. Due to this factor funny videos or those that are touching, inspiring, and so on tend to get shared the most and encourage the most reactions.
Now that you know why some blog video content is more engaging, try to use that when you publish content of your own. It is important that you also ensure that the content itself is optimized prior to publishing it, which is where Movavi Video Converter for Mac could help.
By using Movavi Video Converter for Mac you can convert your videos to any format you require, and also adjust the other video settings. If you want you can compress your videos to conserve bandwidth, or edit them to improve their quality, trim out unwanted parts, and so on.
It is worth noting that Movavi Video Converter for Mac is actually a full-fledged media converter for Mac. In other words you can use it to convert your audio and image files too, and optimize them for your blog, or even convert across media to create animated GIFs, extract audio tracks, and much more.