With more and more countries keeping lockdown restrictions for their citizens, most of the businesses are striving to shift for work from the home model. Video conferencing gets more importance. Zoom vs Skype is the most heated argument now.
This decision of work from the model has suddenly increased the demand for Video Conferencing apps such as Zoom, Skype, and other apps.
If you are striving to find out the best video conferencing app between Zoom vs Skype means you should check out this post.
In this post, you will find the full details of Zoom and Skype, along with the proper comparison of both apps.
Zoom vs Skype is the most heated topic in the Coronavirus pandemic times. So, we'll cover these two popular Platforms features and more in this Zoom vs Skype post. Besides  VoIP phone heads sets reduce the chances of poor quality calls and boost your productivity. If you want to know more about VoIP phone headsets, let me do a fresh blog post soon.
Zoom vs Skype: Pros and Cons
Lets first check out the two most popular video conference apps and then go on with its comparisons.
What is Zoom?
Zoom is one of the most popular video conference apps that has enormously come into the act in this pandemic crisis. Zoom is generally a cloud-based video conferencing tool that is helpful for users to do video conferencing calls.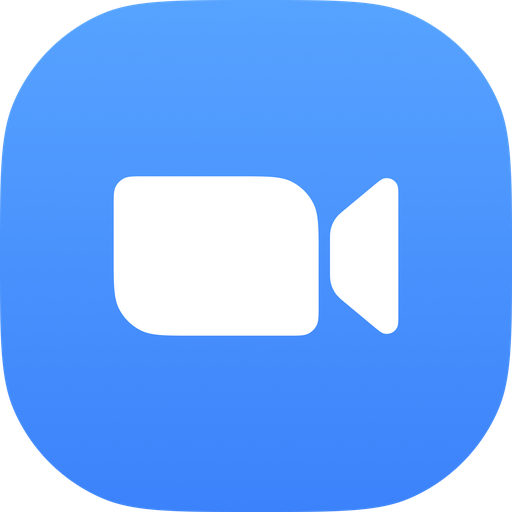 With this tool, you can create meetings or record meetings. This special tool is mainly built with large companies in mind. With this tool, you can quickly host the online meeting, record meetings, group chats, and more. Zoom app works on all operating systems such as windows, mac, android, and IOS operating systems.
Now, let's find out what is Skype.
What is Skype?
Generally, I don't have to say about Skype because most of the people know about it. Skype is a popular Microsoft product that allows multiple users to interact remotely in real-time.
Initially, this app is designed to make voice calls over the internet. But, soon, it has launched its video calls and instant messaging as well. This app is compatible with almost all devices such as Windows, Mac OS, Linux, Android, Xbox, IOS, Amazon Alexa devices, and more.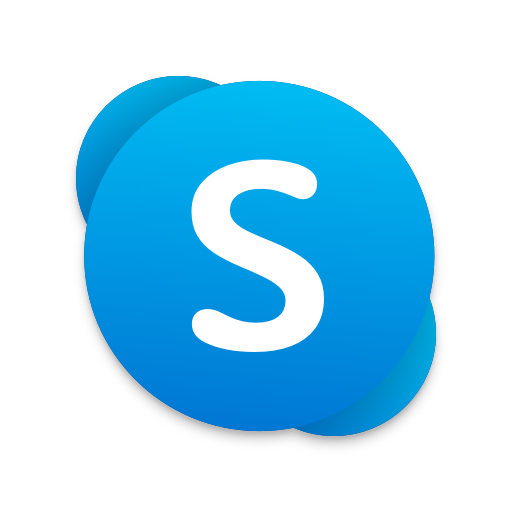 Until now, we have seen both Zoom and Skype descriptions. Now, let's check out Zoom Vs Skype features and comparison.
Generally, the main thing that comes to mind while checking the video conferencing app is video quality.
Let's check out Zoom vs Skype Video Quality to find out who's best in video quality.
Zoom Vs Skype Video Quality Comparison:
The most important factor users love to check while choosing the best video conference app is Video Quality.
People don't want to look pixelated in their presentations and their meetings. So, they often strive to find out which app is best for Video Quality.
Generally, both apps have a 1080p video option. So, most users who strive to use both will be happy.
As both the apps have 1080p, all you need is a fast data connection along with proper hardware to ease up this task.
If you are a person who considers net speed for high definition calls means Skype needed 1.2 Mbps, whereas Zoom needed a bit more data speed. For zoom, you need at least 3 Mbps for the highest quality  Video.
Skype activates 1080p resolution by default, where else Zoom doesn't enable 1080p by default.  This is the only difference between both. Zoom 720p is activated by default. If you want 1080p, you have to do it manually. However, 720p is arguably good.
Coming to the audio quality, this mostly depends on the microphone you have on your device.
Now, let's check out the participant limits of both Skype and Zoom to find out Zoom vs Skype, which is best in the participant limit.
Zoom Vs Skype Participant limit, which is best:
Coming to the participant's limit, the zoom has the upper hand over skype.
Most of the companies are confused about choosing the best video conference apps between Zoom vs Skype because of different reasons.
If you check out participant's limits, the Skype free version limits 50 participants. Skypes paid version allows users to add up to 250 people in a single video call.
However, the zoom number almost doubles in the free version. Zoom is presently allowing 100 participants in a single video call in its free version. In the zoom premium version, you can add up to 1000 people in a single video call and view 49 on-screen videos.
So, its cool for companies who are having more staff. If you have more staff, then you should choose Zoom as it's your best and only popular option.
Now, let's check out the Zoom vs Skype App integration to find out which is your best bet.
Zoom Vs Skype: App Integrations:
Both the app's zoom and Skype are best in integrations. You can expand the power of each tool by integrations with other apps.
Generally, Skype gives you the option to integrated Microsoft products such as OneDrive, Word, Outlook, as well as other third-party apps like WordPress, slack, and more.
Coming to the Zoom in allows most of the third-party app integrations through its Marketplace. You can integrate popular options such as Linkedin, Google Drive, Slack, Health Care, Sales, marketing, finance, and more categories apps.
If you are striving to use these apps without creating the Account, then you check this part. You'll love it.
Zoom Vs Skype: No need of Account:
Skype has newly introduced a feature called "Meet Now." That allows users to call without a signup process.
With this feature, you don't have to sign up for the service or even download the app for calls. The Zoom inspires this special feature as this app also has the functionality to join meetings through browsers without sign in or without downing the app.
You'll get a unique link in both services that can be shared to enter the video call. If you are meeting others, you can invite anyone regardless of whether they are on Skype or Zoom. This is a helpful feature for users to save time. Also, there is no need to be in a hurry to join the meeting by skipping all the login process.
Let's check out the other features of Zoom vs Skype to find out which is perfect for you.
Zoom Vs Skype: Screen Share and Other features:
Zoom and Skype video conference apps are presently offering very similar features.
Both these apps include screen share options along with cloud storing, meeting recording, file sharing, whiteboard, Instant group chat, joining call via the link, and more features.
However, Zoom has a slight upper hand when it comes to the other features. As it's better with overall services and can be integrated with different apps.
Even though Skype has capabilities such as individual meetings and more, but it's lesser than zoom capabilities.
Let's check out compatibility.
Zoom vs Skype: Compatibility
When it comes to compatibility, both these are great. Both skype and zoom have fantastic compatibility with all the other devices. These apps can be used on Windows, macOS, Linux, IOS, Android, and even from a web browser as well. Zoom can be compatible with Xbox, Amazon Alexa devices, and more. However, skype isn't that compatible with these devices.
Along with the above options, you can even join the meeting via call so you won't miss any meetings, or you will not have any excuses to miss meetings.
Finally, we have reached the main point that's Security and privacy of the user.
Let's find out which one is best in privacy.
Skype vs Zoom: Privacy factor
Skype and Zoom, both apps, have robust end-to-end Security. However, these days zoom is in the news about privacy concerns. In recent times, Zoom has even force stopped its new features for 90 days due to the rising concerns of privacy. However, the company has updated these security patches, but despite that, it's still having issues.
Several questions are hovering around the internet regarding privacy vulnerabilities in Zoom. The most shareable and notable news in that act is Zoombombing, and this is an act of using a screen sharing feature to display pornographic or violent imagery in a meeting.
Many enterprises are trolling zoom regarding their screen sharing patches that let users to re-entre with a new name after blocking from video conference as well.
This has become a nuisance for Zoom, apart from these amidst the tensions between the USA and China. Most of the people are claiming that Zoom is not safe because it's having a data center in China, and they are operating regarding the Chinese Government.
However, these claims are not proved, but the Zoombombing thing has made New York City ban users of Zoom from online learning during these pandemic closures. So, due to these concerns, Zoom is not ideal for some companies that strive to maintain secrecy.
We have seen every option on Zoom vs Skype, now lets both apps pricing.
Zoom Vs Skype: Pricing:
Both Zoom and Skype have a free plan that works great for some users. Skype provides video conferencing, voice calls, chat, and more for free over the internet.
If you want to call cell phones or landlines with skype, then you have to purchase Skype credit or even a premium subscription. The Skype credit is generally offered in a minute based tier. However, monthly subscriptions provide unlimited mins for you.
Zoom offers a free basic plan for users that's more than enough for users and groups. If you want to arrange a meeting for more than 100 people, then you should check out its premium plans. You can get full details on paid plans on their sites.
Bottom Line:
Both skype and zoom are useful video conference apps that have great features. But, in most of the sections, the zoom has the upper hand than Skype.
However, it has fallen in the main aspect that is privacy. The growing concerns of privacy make users switch to Skype. If you are striving to add more members in your video call, then you should opt for the Zoom. There are no other options.
So, if you are planning to do group calls for fewer members, then skype is the best option, or else you should go with zoom. This is all about Zoom vs Skype.