Most of the people often love to use the iMessage App on their Device. In fact, that's the reason why most of the people will not switch to the Android Device because there is no iMessage App for Android. If you're an Android user, who's striving to install IMessage for Android? Then don't worry, in this post you will have the full information about how to install it, Use it and play games as well.
Apple's insanely popular iMessage can be installed on Android devices. Usually, if you are a techie guy who strives to use different apps on different platforms means you might already try various ways to install this App. However, most of them are unsuccessful because they are using the wrong techniques. Let me guide the proper way to install and use iMessage in Android devices.
Let's first see why you generally can't install iMessage for Android like other apps:
Why you can't install iMessage for Android Like other Apps:
You typically can't use iMessage for Android because of its Apple's product. Along with that, it's having a unique End-To-End Encryption system specially designed for iMessage. This will secure the messages from the Device to the Device they have sent on.
Also, the messages are secured mainly from Apple's servers. As the messages are highly encrypted, they can be only usable by the devices which know how to decrypt the received messages.
With all these factors, Apple always maintain secrecy with its features. It only shares its cool features with the devices which are running on the IOS platform. This is mainly to boost its iPhone sales. That's the reason why iMessage is not officially available in the Google Play Store or Other Android Play Stores.
Now, most of you might be disappointed because they cant install iMessage on their Android Device? Right!
How to Install iMessage for Android
In general, there are very few apps that can control the iMessage server and run iMessage in the Android platform. But, most of them are harder to install. So, I'll go with a more accessible program which is called as WeMessage.
What is WeMessage:
WeMessage is a unique app that can control the iMessage network and open the encrypted messages in the Android platform. If you are curious to know how? Then you should go through the process below.
Firstly, to use weMessage, you have to requirements. Let's first see those requirements and then install iMessage for Android.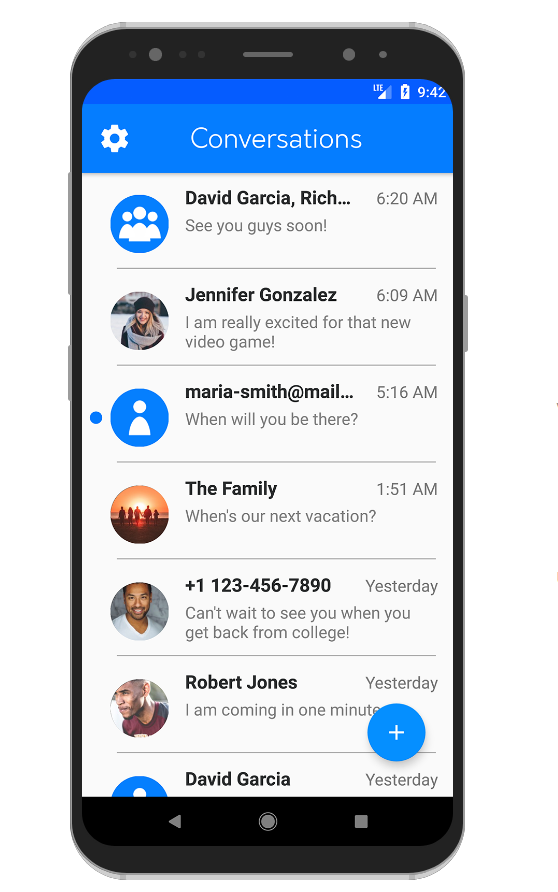 Requirements to Use WeMessage:
If you want to use the iMessage for Android device you have to need the below-mentioned ones:
You need an iMessage account: This maybe your existing Apple ID.
A mac running macOS 10.10 or higher versions: Using WeMessage, you have to run a program on your Mac.
The condition is Jave 7 or its higher version installed on your Mac.
You should have an Android phone running on Android 5.0 or higher.
Finally, you should have a WeMessage App installed on your Device.
Now, we got an idea about the requirements. Let's go ahead in knowing about the iMessage on Android.
How WeMessage helps you use iMessage for Android: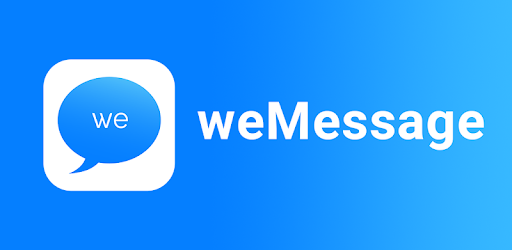 As we cant use iMessage for Android Devices, but it can be used in both iOS and MacOS. So, it's the compatibility that perfect option here.
When you install weMessage on your Mac, this routes messages through the iMessage network. That means, all your text messages will be passed to the weMessage — Then to iMessage for sending messages to and from MacOS — IOS — Android devices. All this process will be done using Apple's encryption only.
Now, we have gained enough knowledge of iMessage for Android. Let's get into the process.
How to SetUp WeMessege to Use iMessage for Android Devices:
WeMessages do a smart workaround for dealing with Apple's security, which created for iMessage. Still, it requires patience and has to follow each step to make it work properly.
This post explains each and everything, so all you have to do is follow each step. Don't try different steps because you will get lost in that process.
Firstly let's configure weMessage on Mac:
Configure WeMessage on Mac:
One of your Mac, you have to install Java 7 or more to use weMessage.
To check it on your Mac, go to Applications — Utilities — Terminal App pre-installed on Mac.
Search for Java and then click return.
If at all you get an error, you are not having Java on your Mac. In case you dont see a mistake, then you've got Java.
Download and install Java if you dont have it on your Mac or move to the next step.
Download the WeMessage Program.
Until now, everything is clear. Next, we have to run this downloaded program file.
Double Click on the download file to run its installation process. If you get any error like "Program can't run because of the unidentified developer."
Then you have to open System Preferences — Security & Privacy — General — Click open Anyway.
After that, you have to enable some Accessibilities features on your Mac.
Go to System Preferences — Security & Privacy — Privacy Tab — Accessibility.
Now, click on the lock icon, which is at the bottom to unlock your settings.
In case, it asks for password means, enter your Mac password.
Then Click + icon, hover over to hard drive to Applications — Utilities.
Now, click terminal and Open it.
Again double click on it to run the Program.
You will get a new terminal window.
In that enter your email address you use with iMessage.
Next, enter your iMessage Password.
Until now, we have finished the primary step. Now, let's set up iMessage on Android.
Set Up weMessage on Android
Go to Google Play Store and download the WeMessage App.
Then open the WeMessage App on your Android.
Click on continue. Allow all the permissions.
Then you have to move the slider for Allow modify system setting to Activate them.
After that, you need to find your Mac's Ip address.
Find the IP address by going to the "System Preferences — Network — Advanced — TCP/IP.
Then you will find your IP address in IPv4 Address Filed.
Now, enter that IP address in the weMessage Android App.
Enter your iMessage Email ID and Password.
Click on Sign in.
Now, you can see a conversation screen.
From that screen, you can send text messages in the standard way. You can test that by sending a message to someone on your list.
 Now you're Almost there!
We have set up Android Device so you can use iMessage when your Android phone is on the same Wifi network, which was connected to your Mac. Now, you have to integrate it and set up Port Forwarding.
Port Forwarding will configure your home Wifi network and help you let in when you are an indifferent connection. That's how you can use an Android device anywhere with IMessage.
To know about the way to set up Port Forwarding, you have to watch the video and follow the instructions carefully from the weMessage website.
Once you have completed the port forwarding, you are ready to go. Test it by turning your wifi off and on. Then send your messages and Use iMessage App and have fun.
Play Games:
After completing the Port forwarding process you are good to access this iMessage anywhere you love. So, you can play lots of iMessage games such as chess, Piegon chase and more and have fun in your Android Device. That's It! This is all about the IMessage for Android post. Install this iMessage carefully by following all the steps and enjoy iMessage on your Android.