Are you looking for Google Voice alternative in the market for your small business? Then, it is the article that you must read out completely. Here, we will let you know about the voice-over-internet protocol, also called VoIP. Besides, we have also given details of Google Voice alternatives. In this article, we have given many names of tools that can replace Google Voice. The Google Voice alternatives list comes with both open-source (free) and commercial (paid) software.
What is Google Voice?
It is a virtual telephone service that provides features like voicemail, call forwarding, text, and voice messaging, call termination facility for users with Google Accounts, etc. But it comes with a few limitations. For instance, you are unable to make emergency calls with seven digits. Besides, the tool offers a complicated multimedia messaging feature.
Google Voice Limitations:
This tool uses VoIP similarly to other business communication tools. It needs a basic WiFi connection only for making calls. This indicates that you don't have to use any permanent hardware like landlines or desk phones.
It is ideal to use for those who have small businesses, but there are some limitations. If you have a business or a startup that you are willing to grow, then continued scaling is the thing that you may need.
There are a few reported limitations that are:
You will not get this available in each nation. It is available in a few regions. The names of the countries allowed to use the tool are:
US
UK
Canada
Denmark
France
Germany
Ireland
Italy
Netherlands
Portugal
Spain
Sweden
Switzerland
No Caller ID:
The tool does not come with a caller ID feature due to which multiple business owners have reported issues with the feature. It is especially when you use this for business from a personal phone. When you dial any call from a smartphone, it will use your caller ID.
No Toll-Free or Vanity Numbers:
The tool is not compatible with toll-free or vanity numbers. Multiple VoIP alternatives are there that are suitable for business functions. Nowadays, business communications providers are developing more tools with more features. As a result, people can have more tools to use.
How to Choose the Best Google Voice Alternative:
Is the Google Voice tool not working for your business? Then, you must think about Google voice alternative. The factors that you need to consider should depend on your unique business communication requirements. Therefore, when you are going to invest in a new software service, you must do some analysis yourself.  You need to know the features that will be required and the amount of money that you will invest. Whether you don't know what factors you need to consider to select the correct VoIP provider, then you should identify the operational needs yourself.
You need to know the amount that your business can spend maximum every month and the type of phone number for your business (toll-free, local, international). Besides, it needs to know if you need to make frequent international calls, or a call routing solution. Whether your workforce is in-house or distributed remotely is also a factor to consider. If you want audio and video functionality, then it is also an essential aspect. You should know about the other tools that you are willing to integrate.
As soon as you get a clear idea of these features and tools, then you can go for a purchase. First, you are required to identify the type of VoIP service. Three distinct service models are there—
VoIP only:
These solutions offer telephony functions. You can get the basic functions such as calling, voicemail, call forwarding, and caller ID. These don't provide any management features. Besides, it also doesn't offer any calling capability feature like video or messaging.
VoIP with a Cloud Phone System:
These solutions are a combination of VoIP with cloud PBX technology. Apart from cloud calling benefits, the solution offers you advanced routing and business call management tools. Auto-attendant or virtual extensions is an instance of it.
VoIP with a Unified Communications Solution:
There are a few VoIP solutions that are available as a part of a unified communications solution. These offer VoIP, cloud PBX, video, and messaging features in one frame. It is an ideal way for streamlining business communications that you can access from one central hub.
Essential Features That Should Exist in a VoIP App:
We have given here the list of features that should exist in a VoIP app. Make sure that you will have these features on the next business-communications shopping trip.
These include:
Nice customer service
Competitive international call rates
Comprehensive features
Possibility of upgrades
Telephone number porting
Easy installation and management
Monthly subscription costs
Nice connectivity & call quality
Reliability and coverage
25 Best Google Voice Alternatives:
Text Free:
Whether you are willing to use Google Voice to have an extra phone number, then you must love this app. It is a free application that enables you to pick a phone number with an area code. Then, it allows you to send calls or text messages to other numbers freely. You can use the app as a second mobile having a separate number on your phone.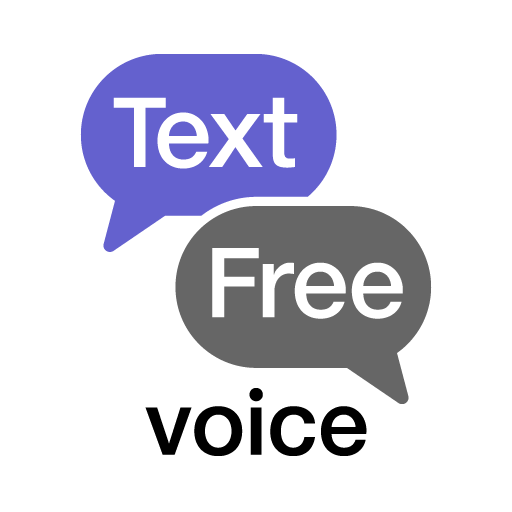 It enables people to watch ads so that this alternative can get extra minutes that are put on their accounts. The app is an ideal alternative although it consumes time more than Google Voice. However, it is a nice option for those people who are not using Google Voice and are capable of signing up. If you are willing to skip on the ads, then only buy minutes like a prepaid phone. Both iOS and Android users can use it.
TextNow:
Like the previous app, the TextNow app comes with similar features. However, it offers some extra settings that can improve your experience. The app allows you to get a free phone number to both call and text. Whether you are looking for a video call option rather than only calling and texting, then it relies on your needs and the purpose of use.
However, when it comes to Google Voice, you can experience the video call feature. There are not so many applications that come with this feature on your phone. The working process of the TextNow app is similar to traditional phone number video calling. It is perfect when there is no Facetime and you don't need the function with traditional functions. You can take a phone number with calling or texting as an example.
Skype:
The app is a perfect video conferencing service. But these come with a few features that allow you to use them instead of using Google Voice. This application provides premium business numbers which you can forward to your phone number, send to voicemail, or answer on Skype. It enables you to attach a maximum of ten numbers to your account. Thus, it provides you with different numbers that are forwarded to different people.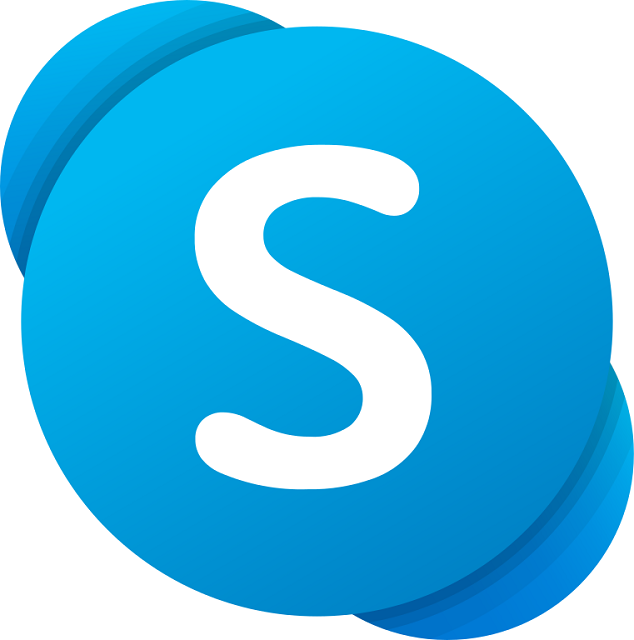 Skype numbers come with a two-way SMS-enabled feature that allows you to use extra numbers easily. With the help of this app, you are capable of handling the numbers on your Smartphone. Compared to other apps, it has more name credibility and is used for professional business purposes.
Grasshopper:
If you are one of the people who are looking for a Google Voice number for your business, then the app is an ideal choice for you. It comes with professional 1-800 numbers with different texting capabilities. Therefore, you are capable of running a business phone line from your phone. In this case, the price of the tier begins at $29 per month, but you are capable of getting this for $26. There are one phone number and 3 extensions available for Solo.
Users are capable of answering calls as well as texts with the help of this app like you usually do with your new professional number. The app is equipped with an amazing spam detection feature. With the help of this feature, you are capable of saving time and avoiding answering spam calls. When you use the app, you can experience a nice voice quality. There are some apps coming with a 'robotic' sound that has the capability of turning away potential clients.
Burner:
This one is a burner phone app. Previously, people bought burner phones at dollar stores. But nowadays, a burner number is available with an app on the mobile. With the help of this app, you are capable of making and deleting many numbers within a similar app. It does the entire process while it protects your original phone number. The app asks you to share the actual mobile number so that it can verify it on the account. But it never uses this for making calls. It is especially for preventing spam.
Burner is the ideal choice for you if you want to make calls without using your real number. It is perfect to text for verifying your identification, selling things online, making sales calls, etc. The app also helps to sign up for websites needing a phone call.
SmartLine:
It is GoDaddy that offers SmartLine. The app can act as a choice to Google Voice. As the app is for business purposes, therefore if you are a Godaddy account holder, you are capable of signing in from the app as well as making and receiving calls.
Using SmartLine, you are capable of setting your business hours. The numbers are forwarded to your mobile number or these may be available for a pickup whether any client will call within business hours. In case the hours are closed, it is going to direct you to voicemail.
The app comes with an awesome voicemail transcription feature. SmartLine is perfect for entrepreneurs who are looking for a professional number. Having a professional number is helpful for them to maintain their work-life balance. Whether you use Godaddy services, then it is going to be put on the same bill as web hosting and domain-making things.
Ooma:
If you are searching for an app for business purposes, then the app is ideal. It might happen that there is a receptionist in the office with a physical phone. But still, you should continue with calls from the same number line.
It allows you to adjust your privacy settings, blocklist, etc. Besides, the app enables you to check the voicemails that come from Wifi or Cellular connection on the phone. It is possible to do this for many lines whether you have them. If you are willing to have Ooma Office Pro, then you are required to invest an extra 5 bucks per month. This pro version comes with everything in the basic tier that includes call recording, the desktop app, enhanced call blocking, and voicemail transcripts. In addition, Oima provides higher usage limits to the companies for extension monitoring and audio conferencing.
You can prefer the integrations that you can experience while using Ooma like Salesforce, Microsoft Dynamics, Zendesk, Microsoft 365, and ServiceNow. The app is not exhaustive. But it has the capability of ticking off a majority of software that the company uses.
Microsoft Teams:
If you are a regular Microsoft user, then the app is perfect to use. The starting cost of the app is $5.00. We can say definitely that this platform has boomed over the last pandemic. It becomes one of the helpful online platforms for communication for multiple people. When Zoom and Google Meet have already a brand new audience, the platform has impressed us. Microsoft has continuously been adding features on a weekly basis.
Teams have integrated all the features wonderfully. If you have a business in the Windows ecosystem, then things can become easy. It has a competitive price that starts from $5 a month. Besides, the app comes with a free business tier. However, this version has a few limitations like it doesn't allow you to record meetings. In addition, the free business tier does not have a cap on the number of attendees.
If you go with the $5 tier, you will get the basic package featuring SharePoint and OneDrive. However, the Standard tier costs $12.50 and it gives access to Word, Excel, Powerpoint, and Outlook. Microsoft Teams comes with a steep learning curve. Besides, the platform is easy to use and not quite as intuitive. The tool is very strong.
RingCentral:
The Google voice alternative is specially used for businesses that are established. Its price starts from $19.99. This company has a huge global reach and a safe pair of hands. If you want to use this alternative, then you are required to invest at least $19.99 each month for its Essentials VoIP package. The basic package of the alternative is limited and can be used only for larger businesses. RingCentral merely caters to up to ten users. However, it has a lack of features. Therefore, it is advised to ignore the banner price of $19.99 as you should invest in the Standard plan at least.
This plan comes with a few features such as offering unlimited users, up to 24-hour meeting duration, quality of service reports, unlimited audio conferencing, etc. Besides, it allows you to integrate with major software companies like Office 365, Google Workspace, Slack, and many more. The tier has a price of $27.99 every month per user.
However, the package is not exhaustive. The premium package offers a lot more functionality than the standard one. It may be a better choice, but it relies on your requirements. In this package, you can experience features like automatic call recording, whisper, barge, CRM integrations such as Salesforce, Zendesk, etc.
RingCentral allows you to call the US and Canada whereas Ooma enables you to call Mexico and Puerto Rico also. You need to decide whether you want to do a lot of business in such nations. Compared to other alternatives in the list, RingCentral can come with a slightly increased price. This one is a full-featured platform that will not leave your business wants.
Monster VoIP:
$27 is the price of Monster VoIP every month. Since 2012, it has been available in the market but has grown in the latest years. It has got plenty of positive reviews from users online. The price per month is a little bit costlier. But you can decrease the price to $270 per year while paying it annually. Monster VoIP allows you to enjoy a two-week free trial.
However, if you are looking for an affordable Google Voice alternative that can fit your budget, then it is not the one. If your main consideration is the price, then go with Microsoft Teams as we have recommended already. The special thing about Monster VoIP is that it does not have any hidden costs. It doesn't cost any setup fees, contracts, taxes, etc. This one is available with plenty of features. Besides, it can boast apps for almost every platform like iPhone, Android, Windows, Mac, Linux, and browsers. The features included are— unlimited SMS, call queues, call recording, video calling, voicemail transcript, and call analytics.
Monster VoIP has powerful Integrations with big software like Salesforce, Hubspot, Zoho, Microsoft Teams, etc.
Telzio:
The cost starts from $50 every month. Hence, the payment is not done by you per user. Instead of that, businesses pay for a specific amount of minutes that multiple employees use as much as they require. Telzio is not going to work for all users.
Whether you have a fledgling business where you don't need to make calls too much and allow all to make calls, then it is a great solution to have. The package starting from $50 per month offers call times (US) for 1000 minutes. Although this is not the cheapest solution, it provides a nice set of features as well as powerful customer support. It charges separately for SMS messaging. However, many other competitors add this in the packages.
Some major software platforms are there with which it has a connection like Google Analytics, Zapier, Stripe, Vtiger, and Webhooks. If you consider this according to the feature, it has a nice lineup of handy tools for businesses like hold music, voicemail, call queues, menus, call recording, and live reporting. If your business has low call volumes, then it can fit the needs.
Ringblaze:
It costs $19 per month. This Google voice alternative allows you to enjoy only one price plan with $19 each month per user. However, the cost will be deducted to $15 while you pay the amount annually.
Ringblaze comes with a lot of features that include call recording, call history (90 days), call controls, call transfer, etc. It has a good range of features that are ideal for smaller and growing businesses. There is an additional feature that you generally don't see in other cases. It is a dedicated widget for the site that allows the clients to call you immediately from your site. Thus, you are capable of answering any customer questions.
There are a lot of support options available and it is a great advantage that you get choosing a paid-for service instead of selecting Google Voice. Whether you face any issue, then email, chat, or call the app to get support.
Nextiva:
It is perfect to use for call analysis. The cost starts from $17.95 per month. Similar to Ooma, the app is a popular as well as respected VoIP brand that offers a huge experience. This one is a solid selection for most businesses that want to invest in VoIP.
The cost of the Essential tier begins at $23.95 per user every month and is used for 1-4 users. Later, the price reduces to $17.95 per user each month and it is for groups of more than a hundred users. The package features unlimited voice and video calling, auto-attendant, integration with Outlook & Google Contacts, unlimited internet fax, and 24/7 customer support. It has a video calling feature on this tier.
The price of the professional package starts at $27.95/user/month and it is for 1-4 users. Besides, the app can support more than 40 participants. The features that it includes are unlimited conference calls, unlimited text messages, etc. It has big integrations with Salesforce, Hubspot, and Zendesk.
It has two top packages— Enterprise and Ultimate. These cost $37.95 and $67.95 per user each month respectively. The two packages come with voice and customer journey analytics. It is integrated with Microsoft Teams, Oracle Sales, and ServiceNow. The strong suit of analytical tools is the most attractive thing of the tool.
Phone.com:
It costs from $12.99 and is perfect to use for low call volumes.
The cost of this Phone.com is the key factor. When you pay annually, the price will be even lower. If you consider it according to value, then it is difficult to beat.
It offers merely 300 minutes whereas most users provide you unlimited minutes even on their basic tier. Thereafter, your job is to pay for the additional minutes that you use. It means that this may be a false economy whether you have an active outgoing call volume.
The Plus tier is available at a $19.99 price and enables you to call for unlimited time. Therefore, whether you want to use Phone.com's service, it is the bare minimum that is recommended. It also offers an unlimited text messages and video conferencing facility with 25 participants.
The Pro tier is available at $29.99. In this package, you can get features such as call recording, analytics, CRM integration, etc. This package allows you to increase the number of participants to 100 for the purpose of video conferencing. There are a few features that are available as extras with the alternative like live receptionist, and inbound faxing. These cost $90 each month and $4.99 per month respectively.
OpenPhone: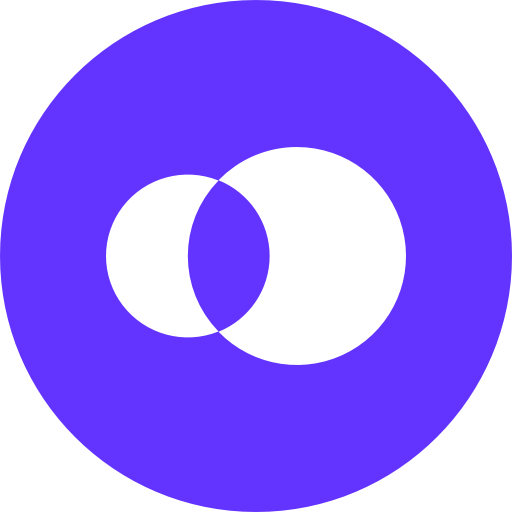 It is an application with great value. The cost of an OpenPhone starts from $10. If you are considering the price factor, the standard package of OpenPhone is hard to beat. This package provides unlimited calls, unlike the basic Phone.com package. While you're looking at the features for an entry price, it is tough to get a better option available.
When it comes to integrations, it falls down a little bit. It is integrated with only email, Slack, and Zapier. In this case, you might not get customer service responses quickly. Responses on the $10 tier can get email and SMS support. On the other hand, Premium ($25) and Enterprise customers get priority service.
Line2:
The price starts from $14 a month due to its budget-focused entry tier. It comes with a few normal functions like unlimited toll-free minutes, up to five lines of voicemail, and call screening. You can experience voicemail transcription and other features on this tier. But you have to pay more for this.
The Growth tier costs $19.99 each month. It offers a few new functions like an auto-attendant and call scheduling. You can choose the premium Business tier, the singing, and the dancing package for Line2. It comes with call recording and voicemail transcriptions. The voice recording feature is added for other packages. $24.99 is the cost of the premium package. The extra features are the only improvements over the basic packages.
Hushed:
It is a phone number app using which you can call, send pictures, and text. You can use this as it keeps the original number safe. The app can give a response to any text messages that are sent to the number.
It allows you to access your mobile number with the help of a WiFi/data connection. Besides, using this, you are capable of including and managing more than one number. Along with phone numbers, it also keeps the conversation protected. It is integrated with DropBox or Slack. With the help of this app, you are capable of forwarding a call, recording, and customizing voicemail.
MightyCall:
It is a virtual phone system that is used for small businesses. With the help of this, you can make and receive calls on your mobile. It allows you to accept or send to voicemail, and decline calls.
Using your conversational chart, you can set your flow. It offers you your entire communication history and keeps business running after hours. MightyCall offers an unlimited calling feature. Users don't have to pay extra to select their tool-free or area code number. The software allows you to listen to voicemails and get notifications from there. It enables you to make calls and receive them using a softphone from the computer. You can use here a discount coupon of "guru_99_30_m" that provides 30% off for 3 months.
ConXhub:
It is a user-friendly business mobile system that enables you to generate many profiles and numbers. You are capable of making and receiving calls from many numbers using ConXhub.
The system provides top HD quality calls which you are capable of forwarding to mobiles or any phone around the world.
Get a Toll Free, Local, or International Phone Number from the nation you want.
YouMail:
This virtual phone number service provider is useful in securing your phone device network. It can block robocalls and custom calls automatically.
YouMail allows you to identify the missed caller easily and provides custom voicemail greetings. It offers a second phone number through which you can secure your privacy. Using the provider, you can make a conference call easily and reply to missed callers.
VirtualPBX:
It is a communication system using which you are capable of monitoring calls in real-time. With the help of this, you can manage call traffic via Automatic Call Distribution (ACD). The tool allows you to forward calls to devices that you prefer. Besides, it is compatible with audio conferencing and offers Salesforce CRM (Customer Relationship Management) integration.
There is a status indicator available using which you are capable of knowing the status of this software. It allows you to call from your web browser and provides call history on the webphone. 
TalkRoute:
It is a service that offers a virtual phone number and allows you to make business calls & receive them in less effort. Depending on the business, it can offer plenty of numbers. Besides, it enables you to route or forward calls at any place. You can use this to send messages to the clients. TalkRoute gives simple to manage voicemails.
You can get history reports in detail and record incoming and outgoing calls. It enables you to customize your welcome message, send & receive MMS and SMS. The software provides 3 or 4 digit direct-dial extensions. As soon as you have your mobile, it is possible to set your time and date. Using the app, you are capable of managing user accounts and permissions. Besides, both Android and iOS mobile users can access it.
CallHippo:
You can set up the phone system easily. CallHippo allows you to connect over 100 tools. The interface of the platform is very simple to use. There is a robust backend benefit that helps you to set up a customer support center.
Using the service provider, you are capable of making calls from the browser. Besides, it is very helpful to get local phone numbers. It is compatible with call forwarding, recording, and queuing. With the help of this application, you are capable of interacting with callers, collecting details, and routing calls.
Justcall:
It is a virtual phone system that is used by businesses for getting mobile numbers in over 60 countries. The software can be used for making calls from a web browser pc and receiving them too.
It allows you to send & receive messages and port your local or toll-free number. Justcall helps to set up distribution for phone numbers and collaborate with your team. It assigns mobile numbers, analyzes logs of calls, and records to do so. It is possible to route calls and send SMS with your number. This offers full call details such as date, time, duration, and caller ID.
Aircall:
It is a cloud-based call center and a powerful Google Voice competitor. Aircall is equipped with Cloud Telephony Integrations (CTI). It is a free alternative using which you are capable of making numbers over 100 countries.
Aircall has integration with current CRM (Customer Relationship Management). A small directory can be set to help callers automatically. It offers a graphical view of the display of those who are on the call. The software is compatible with call conferencing. Depending upon the business hours, customized calling schedules can be set. In this case, you can share content with your team. 
What's the Best Free Alternative to Google Voice?
Whatsapp is one of the top free Google Voice alternatives that has an easy-to-use interface. However, there are a few also available.
Facebook Messenger:
It allows you to use it for free. Plenty of users use the platform already and must have used to be familiar with Messenger. It can be used for contracting individuals or groups.
However, it doesn't come with a lot of features. Besides, it is not protected and depends on the user with whom you are making a connection.
Line:
You can get this available on iOS, Android, and Windows platforms. It comes with an in-app payment system and has great usage in nations like China and Japan. The features are very normal and there does not exist any customer support.
It may seem to you that free VoIP services are an ideal solution. But in reality, these are capable of serving your business for the short term, mainly if you want to grow. You will get a few features to experience, and don't get any support like a paid version for the VoIP platform. These might seem unprofessional.
The bottom line:
In this article, we have let you know that Google Voice is not the single VoIP option out there. There are a lot of nice Google voice alternatives with their awesome features, integrations, and pricing options. And, described evey single Google Voice alternative in this post. After experiencing these features, you may think why you have chosen Google Voice at first.
The favorite one is Ooma because it offers a VoIP package for your business and the package will be below $20 per month. This package allows you to do unlimited local calls to the US, Canada, Mexico, and Puerto Rico. Besides, it features 24-hour support and simple installation. If you are willing to have a lot of features and cheap calling options, then it is a nice option to have.Whatever you select, you will be satisfied for sure. If you switch from Google Voice, it indicates that you want to have better integrations, features, and better support.
Frequently Asked Questions: 
Why do you need Google Voice Alternatives?
Google Voice comes with a few limitations. You are unable to make emergency calls with seven digits. Besides, you will face call quality and reliability problems, business caller ID issues, port, landline, or VoIP number problems, etc. The tool comes with a complicated multimedia messaging feature.
Which factors should you consider when you choose Google Voice Alternatives?
The factors that need to be considered are as follows:
Quality of call
Compatibility.
Auto-attendant (IVR) feature.
Multimedia messaging feature.
Dedicated customer support.
License Cost
Which are the Best Google Voice Alternatives?
A few Google Voice alternatives are:
Grasshopper
Phone.com
Hushed
MightyCall
Conxhub
YouMail
VirtualPBX
Talkroute
CallHippo