Usually, an Android emulator enables the user to operate smartphones and play phone games on a PC. These are simple to use also. When you are going to play Android games on PC, you must come to know about — BlueStacks vs Nox. Nowadays, the debate between these two is increasing day by day. It is because, at present days, both of these two represent themselves as the best Android emulators. Therefore, it becomes quite difficult to choose one between these two. However, your dilemma will be solved after going through this article. Here, we have elaborated nox vs bluestacks 2021 so that you can pick the best one for PC.
What Are Android Emulators?
Emulate implies imitating or matching. Applying this definition to OS, you will come to know the actual concept behind the emulators. The main purpose of the android emulator is to house a particular System's small version. As a result, you will be able to open it on other systems.
This concept changed the gaming industry forever. Since the new Gaming concept makes the old gaming consoles immortal.
At present, you just need to load the PS1 emulator for playing the classics games. Moreover, people use emulators for loading mobile operating systems onto their PCs.
The Android Operating Sytem is more flexible enough and have more diversity. Therefore, most of the emulator developers targeted it. Multiple Android emulators are trying to reach the top position so that these can be recognized as the best ones. But among all these emulators, BlueStacks and Nox are still in the top positions.
Why do you use an emulator?
These are very effective. Moreover, it is the best way for running applications on Windows, Linux, or Mac. Besides, it is free and very easy to use. In addition, there is no necessity of having the technical knowledge to operate it. You just need to download it, then install and run it.
What is Nox?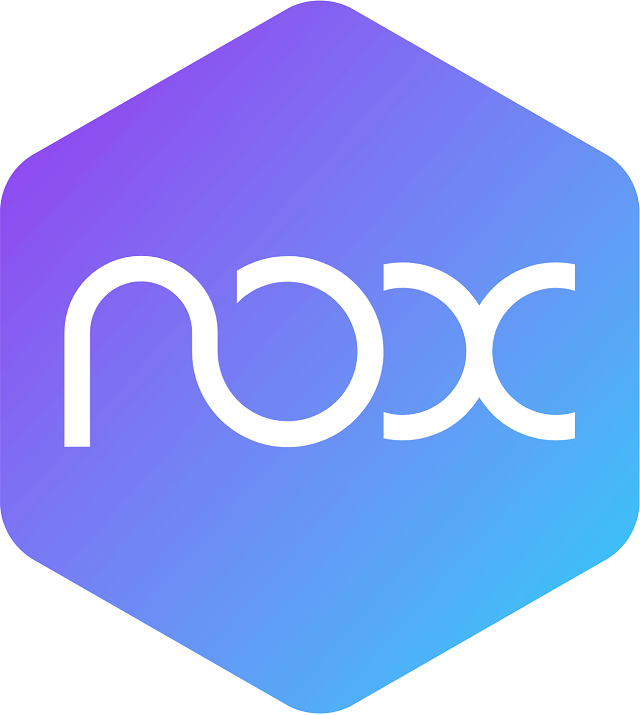 A Hong Kong-based team of developers wanted to set up Nox limited as an emulator for the East. In 2015, Nox back was released. Till now, about 150 million users across 150 countries use it. They launched the main product- Nox Player 4 years after the first version of BlueStacks was released.
BlueStacks was very popular and demanding among the users. But still, Nox grabbed the user's mind. As per the reports, more than 150 million times this one was downloaded.
Due to being equipped with advanced features, this one got rapid success. Although both of these are Android emulators, there are a few differences between them. However, Nox is not so big company like the its other competitor. But still there are a lot of points that differentiate these two.
This one is a quick and slick Android emulator that can be used on both PC and Mac. Do you want to use it for playing games? Then, you will be glad to know that it allows you to use your favorite gamepad. Besides, you will get map keys or buttons for performing several Android gestures. It offers the user a stock version of Android. This is designed especially for gamers. It is totally free. However, this one comes with a few excellent features. You can get access to these features from a vertical toolbar which can be found on the right-hand side of the window. It offers a screenshot and video recording shortcut. Moreover, you will get a link to a macro record, along with the software installation option from APKs.
Nox Emulator:
It is designed especially for such users who are using android emulators for the first time. It offers the users such a UI which is powerful yet easy to use. When you use this for the first time, you may feel that it is an actual Android smartphone. With the help of a simple user interface, you can get different customization options. These allow you to have control of the keyboard and mouse. These features are beneficial for playing games. People use it more than the other one.
Operating System: It only supports Windows XP, Windows Vista, Windows 7,8, 8.1, 10.
CPU: If you want to use this, you need to have at least a dual-core AMD or Intel CPU to operate.
RAM & Storage: It requires at least 1.5 GB of RAM and 3GB of storage. Because of the installation path, it requires 1 GB, and 1.5 GB of hard drive storage for running the player. 
Compatibility: The emulator is compatible with OpenGL 2.0 or above.
Features 
Lighter:
Compared to the other one, it is about 100 MB lighter. Although there are differences between these two based on the memory requirement and size. But this one still comes with all the niftiest specifications of BlueStack. For instance, like the other one, it also features keyboard and controller mappings.
Rooting Device:
It is equipped with advanced features that allow the user to root the device within sixty seconds. If you have used android emulators already, you definitely know rooting the device is quite difficult. But you will not face these problems while dealing with Nox one.
Shooting Feature:
Usually, all the android emulators come with the Key Mapping systems. Basically, most android emulators are equipped with a few fundamental features like Virtual keys, gravity sensors, and Direction control. But this one offers an advanced shooting feature. It is a very effective highlight of Knox players. It is helpful for the FPS gamers as they can get the edge over the opponents.
Multiplayer System:
Do you play only one game just using a single account? Then it's the right time to abandon this habit. Using this emulator, you can play numerous games using several accounts. This player enables the users to play multiple games at a time. In this case, you don't even need to switch the application window. It enables you to play high graphics games and applications running over higher graphics.
As a result, you can experience the quality and graphics while playing games and using applications. Although this is mainly designed for gamers. But you can use this for general usage such as operating other applications. While using it, you will feel that you are using this on your smartphone. In this case, you just need to click on the mouse instead of touching the screen.
Virtualization Technology:
It is the Virtualization Technology or VT that makes it exceptional. The feature enables the user to run isolated systems on server hardware. When it comes to talking about resource utilization, the emulator becomes very effective due to the Virtualization technology. In addition, As you use single server hardware, each command will get executed under one roof. As a result, the gaming performance will be boosted.
Gamepad/Controller Support:
It allows the user to play games using a controller or gamepad. This emulator even allows the controller to use it via Bluetooth. Moreover, users will be able to use the Xbox controller also with this emulator.
Supports Other Android Versions Android:
This one is mainly based on the Android 4.4.2 version. It is a very old version of the OS. What makes it special is that you can play even the old games here. It allows the user to play such games which are not still updated for the recent OS version. The emulator is compatible with Android versions 5.1.1 and 7.1.2.
Multi-Instance:
Here, you can play multiple games on different windows. Besides, it enables you to play the same game using several accounts simultaneously.
Screenshot:
This emulator comes with a screenshot capturing feature that enables the user to take a screenshot of displaying items. You can find all the images in File Explorer.
Virtual Location:
You can change your current GPS location using it. It enables you to select a virtual location from the search bar. As a result, you will be able to find any location which you want to search on Google Maps.
File Transfer:
You can transfer files from your PC to the Nox app.  It enables the user to transfer applications, images, or other types of files.
Macro Recorder:
With the help of this feature, you can record a sequence of actions. You can replay these whenever you want.
Video Recorder:
You can record your own video with the help of this feature. However, it is an extra plugin that can be considered as an additional feature.
Other Features:
Keyboard Controls: It offers smart keyboard controls. Moreover, it permits the user to enjoy keyboard mapping just by clicking one time. It allows you to experience real PC gaming when you set up keyboard and mouse controls.
Multi-Instances:
It enables the user to operate numerous instances while playing games.
Macro Recorder:
If you want, you can record the complex operations that you can execute in the future.
File Size:
344 MB is the file size of this smooth, and hassle-free emulator.
Ideal for Gaming:
This one is perfect for running gaming apps. Whether you are a beginner or a pro player, you will find this one very interesting.
Compatibility: It is compatible with both Mac and Windows. Besides, it comes with a natural keyboard which is ideal for gaming and application controls. Moreover, you can use it with the Joystick control. In addition, it doesn't come with any subscription offer or ads. You can use it free of cost.
Pros:
As it is quick and works smoothly, you don't face any lagging problems.
It is an ideal partner for gaming applications.
Compatible with Windows and Max
Equipped with a natural keyboard.
Cons:
If you don't use it properly, it can lag.
What is BlueStacks?
A technology company developed this App Player. In 2009, Jay Vaishnav, Suman Saraf, and Rosen Sharma established this company. These three developers have worked for companies like McAfee and Cloud.com.
The first product of this company was this app player which was released in 2011. The seniority and initial stability of the app player make it synonymous with the Android emulators. Sometimes, people want to use such an emulator that has a proven track record. If you are one of these users, then you can download it without any hesitance.
The patented LayerCake application embedding technology of BlueStacks helps to push PC hardware so that it can run mobile games smoothly. This technology helps the emulator in running small-system mobile games. It uses the larger and stronger desktop systems in this case. As a result, you can enjoy the speediest gaming experience.
However, more than 210 million people have downloaded the free version of this emulator already. If you want to get some advanced features, you need to unlock them through monthly subscriptions. The free version is able to run over 150 million apps easily.
Due to its outstanding quality and reliability, it has become one of the most demanding and popular Android emulators. It is designed in such a way so that it can offer the feelings like Android on a tablet or smartphone. Here, you can get both free and paid-for versions. The free version offers a few ads and the occasional sponsored app. This emulator is mainly about games. It enables the user to take the help of standalone APK files for adding apps and games from other sources.
BlueStacks Emulator

This android emulator comes with multiple features to enhance a better user experience. Besides, it comes with a user-friendly environment for better interaction. Using the keyboard, you can set mapping. Besides, it allows you to customize the control to the keys. It permits the user users to add shortcut keys for controlling the games as per their needs. However, the entire performance depends upon your system specification. However, if you want to get a smooth gaming performance, you need to have more RAM compared to the minimum requirement.
It is mainly designed for running android applications on windows PC. In this case, it takes the help of virtualization technology. But in case your machine doesn't have advanced specifications, then using multiple apps at a time on PC can create pressure on RAM, CPU, etc.  It can make your PC slower.
Operating System: You can use this on Windows 7,8,8.1,10 and Mac.
CPU: The emulator requires a Multi-core AMD/ Intel CPU.
RAM & Storage: To run it, your PC should have at least 2GB of RAM and 4GB of Hard drive space. Besides, the PC should have a service pack two or higher. Moreover, you need to confirm that your system has the latest versions of drivers. Otherwise, it may not function properly.
Features
It is a standard of android emulators. That's why you will get to see most of its features in other emulators. It is a stable emulator which can be downloaded free of cost.
Keyboard Mapping:
It allows the user to do keyboard mapping. In addition, it enables the user to customize the controls as well as assign these to any of your preferred keys. Besides, it permits you to control the mouse. It is an essential feature for gamers who want better performance in FPS games.
Bridging Android and Windows:
Generally, you can find most apps in Google Play and the Microsoft Store. However, a few apps come with more touch-friendly versions on Android. BlueStacks allows the users to find an option to get the Android-only apps on Windows 10. Therefore, you can enjoy a seamless experience on your PC.
Keyboard and Touchscreen:
When you will use an application in full-screen mode with this emulator, you will feel like you are using an Android tablet.
The non-touchscreen PC proprietor has outlined this emulator as the first priority. You will find the keyboard symbol in the base menu bar. It permits the user to swipe, tilt, zoom and tap to keys.
Bugs:
However, the keyboard mapping function is unable to offer impressive performance as expected. This feature doesn't work properly over a few places. Plenty of users complain that using these mapping keys, they were unable to zoom in on Google Earth. Whereas in Temple Run, these keys get switched. Therefore, the users prefer Nox compared to this one.
Multiple Instances:
The multiple instance feature allows the user to play multiple games via split-screening. Moreover, this feature enables you to play a similar game using different accounts at the same time. Recently, it includes Multi-Instance Sync sub-feature. This feature enables the users to sync their movements throughout the split-screen panels.
MOBA Mode:
Users can play various MOBA games having specialized control schemes using it. The app allows you to move your character via a mouse. You can move quicker using an isometric point-of-view.
Macros:
The latest version of it enables the user to record actions on different parts of this app. It allows you to connect this to a button available on the mouse or keyboard. Besides, it permits you to replicate these with 100% precision. This feature is advantageous for RPGs and conquest games. The Macros help the user to sign into the game automatically.
Farm Mode:
As soon as you enable the Farm Mode, the hardware of the PC will use minimum resources. It helps you to run numerous instances flawlessly. Besides, it is useful in reducing the usage of the CPU. You can reduce the screen brightness of each instance with the help of this feature. It creates lower FPS for every game.
Real-Time Translation:
Do you want to play the game in your native language? But what to do if the language is not available! Don't worry. The real-time translation feature will solve your problem. This function allows the user to access the real-time translation with this emulator. As a result, people from the western side can access the games released in Asian markets. For example, they can access games from China, Korea, and Japan overcoming language issues.
Other features:- 
Gaming Controls: The emulator comes with highly customized excellent game controlling features.
Smart Controls: It allows the user to lock the cursor in the shooting games automatically.
Device Profiles: Using it, device profiles can be changed.
Recording Features: It enables you to record video as well as capture screenshots.
Disk Cleanup: There presents a Disk cleanup option that helps to clean the junk files. Thus, it boosts storage and enables the users to enjoy better performance.
File Size: The file size of the emulator is 442 MB.
Gaming Mode: Using a keyboard or mouse, users can do mapping so that they can have a better gaming experience.
Pros:
The user interface is sleek
Plenty of gaming options
Quick performance
Cons:
Black or blue screen issue
Why are these two the best?
Due to a few reasons, Both of these emulators are known as the best Android emulators. These reasons are:-
Each of these is updating themselves consistently which is a great benefit for the users. Because of consistent updates, all bugs are removed on time and you can experience the latest features every now and then.
Day by day the manufacturers have upgraded the user interface of these two emulators. Both of these support all the latest Android versions and games. This feature makes these two very unique. It is because no other emulator is equipped with this feature. That's why these two are known as the best ones.
However, we have explained why both of these two are best. But, still, people want to know which one is the winner in the competition between these two. Here, we have compared these two emulators elaborately. To know in detail, keep reading the entire article.
Nox Vs Bluestacks: Which One is The Best?
Now, we are going to compare these two emulators based on their performance.
Performance: If you want to know which one is better according to performance, then check out the latest benchmark scores. Benchmarking scores mean that an android emulator will be computed by adding its performance in CPU/RAM usage, FPS, loading time, and app compatibility. When we compute the benchmarks of these two, BlueStacks wins. It beats Nox in each category. However, it is not the end as Nox has an excellent base. So, don't be surprised in case the result gets swung in the latter one's favor. As per the users, at the beginning period of using, they feel NOX lighter and faster too.
User Interface
BlueStacks contains a more elaborated UI and comes with more advanced features. It is about 100 MB larger. That means you need to have at least 2 GB of RAM to use it. It is because it can do more with its requirements. Whereas Nox requires at least 1 GB.
However, Nox is easy to use. It is more minimalist, natural, and user-friendly than the other one. Above all, when it comes to judging these two as per user interface, it completely relies on the user.
Customization
Do you want to enjoy optimal performance? Then, it is essential to customize the engine. Besides, you need to customize the display of the emulator depending on the specification of the PC.
Bluestacks enables the user to manage the features as per your needs. It allows you to change the DPI, display resolution, graphics mode, CPU and RAM allocation, Frame rates, and a few other settings.
On the opposite side, you can customize the features of Nox also such as Display Resolution, CPU core, and Memory Allocation, etc. In addition, you can choose the root status of the phone using the emulator. Besides, it enables the user to set an IMEI address. It permits you to choose OpenGL or DirectX graphics mode to enjoy the required performance.
Ease of Use
You need to follow a similar process to download both of these. In these cases, you need to install the app launcher first. Next, you need to install the program. Follow the instructions on the setup screen to do this. After that, you have to log in to Google Play Store using your Google Account. It indicates that both of these emulators are very easy to use on a PC.
Security
We all know when it comes to talking about restrictions, the Android OS loses. Since, the Users give permission unknowingly these companies take advantage of that. The Android emulators usually utilize a bootleg version of Android which is not a good sign. But before installing Bluestacks, you have to disable the firewall or defender. Now you may think, is BlueStacks safe? Yes. It's 100% safe. There is no evidence that indicates that it triggers malware.
On the flip side, you don't need to disable any security feature to install the Nox app. Therefore, in comparison between these two, based on the security level, Nox wins.
Legality
Android emulators usually don't run Android's official version. It is because officially the emulators don't fall on the jurisdiction of the said Operating Systems. However, still people use these and huge teams of developers manufacture the emulators.
In this sense, the android emulators are legal as well as illegal. That means these two android emulators also belong to this category. Similar to the other emulators, both of these don't have any special permission for operating these legally. But a few companies like Samsung, AMD backed BlueStacks. On the flip side, a few game developers like Tencent have backed the other one.
Gaming Performance 
The latest version of the BlueStacks is six times quicker compared to any other mobile device. However, it is a bold claim. We all have a reason for believing that this emulator's statement is true.
You can download games to its dashboard from the Play Store. Besides, you can use APKs. As long as you play the game on any android device, you can play it in this emulator also. However, in this case, the overall gaming performance relies on the specification of the device. But, due to the patented LayerCake technology, it still has a comparable edge over the other models.
On the other hand, despite having small memory requirements, Nox can surely handle high FPS games. This emulator enables you to play up to four games at a time with multi-instances. Here, you will get preloaded games. To know which games it contains, you need to go to the official site. However, it permits the user to load more games using APK files. It is also compatible with a keypad and gamepad mapping. You can fix the frame rates and customize graphics in the settings. Based on the gaming performance, Nox wins the race. 
Android Compatibility
Usually, you can access apps in different operating systems with ease. However, a few apps are there which come with a more user-friendly android version. This android emulator enables you to access the android exclusives to Windows PC easily.
On the flip side, Nox was created with the 4.4.2 android version. It is known as an old version of this operating system. But the benefit is that using it, you can play old games which are not updated yet to the latest Android version. Don't worry. Because it is also compatible with other android versions such as 5.1.1 and 7.1.2.
System Requirements
Nox is more robust compared to the BlueStacks. Moreover, it is very light. As a result, Windows XP PC is able to run it easily. This one is also compatible with Windows Vista and the next upgraded versions of it. The better the CPU will be, the better performance you will get.
It is an extremely light application. Due to the memory requirement, it can easily beat the other emulators in the market. For running the program, your PC needs to have at least 1.5 GB RAM and 3 GB storage.
Its Mac version and the Windows version are totally different from each other. The reason is that it was created from and for Windows. Its Mac version was launched one year later of its first Windows launch. If you want to run this, you need to have Mac OS X 10.9 (Mavericks) or higher versions than that.
The recent version of the BlueStacks is compatible with both Windows and Mac. When it comes to Windows PCs, you can use it for Windows 7 to the latest OS versions. Besides, Intel or AMD processors can make your job done if it comes to talk about the processor requirement. The better the processor will be, the better performance you will get. If you want to get the best results, you need to have 8 GB of RAM and an SSD.
OS Sierra is the minimum OS requirement of Macs. In this case, also, Intel or AMD Dual-Core Processor can do your job perfectly. The minimum memory requirement is 4 GB of RAM and 8 GB of disk space. Better than the requirements can offer better performance.
ANTUTU BenchMark Scores:
Recently, a new quad-core i7 CPU is used by a third-party research lab. They used 16 GB of RAM and integrated Intel Graphics for comparing these two emulators. But they did not use the dedicated graphics cards for getting the real results. The AnTuTu Benchmark Scores are:- 1650000 is scored by BlueStacks whereas only 121410 was scored by Nox. You can see the difference between these two clearly.
Other Differences
Along with these critical areas, there are other differences also between these two.
You may find plenty of ads in the BlueStacks. Whereas the other one is ad-free. Secondly, you need a Google account to access the Play Store and BlueStacks. But for the other one, you don't need it. In this case, you only need to sign in using an account in a few games only for maintaining the progress. If you want to get the Premium version of BlueStacks, you need to pay. On the flip side, the other one has only one free version.
How to Upgrade BlueStacks From a Previous Version
If you want to upgrade your existing version of it to the latest one, follow these steps:-
First, you have to download the recent version of it from the official site.
Then, you need to run the installer. In case you have an old version, then update it instead of re-installing it. In this case, you have to just tap on the "Update" button.
As soon as the process gets completed, it will get updated to the latest version. During this, it will keep data and apps intact.
Earlier, to upgrade it, users need to uninstall it first. Then they have to reinstall it. But the latest version of it i.e. BlueStacks 4, allows the user to upgrade it to the recent version without uninstalling the old one. In case, you don't know which one is the most recent version, then go to the site https://www.bluestacks.com/.
After that, you need to tap on the "Download BlueStacks."
Then, you will get to see that the latest version is getting downloaded automatically.
The Download and install process of BlueStacks with the help of BlueStacks 4 is very easy. In this case, just a few clicks can make your job done.
Bluestacks vs Nox vs MEmu
It sounds exciting to run the Android applications on a laptop or PC. However, it is quite difficult to choose the best one as multiple emulators are available in the market. If you want to shortlist the best models, these three come in top choices. But based on the features and performance, all of these three offer a different user experience.
When it comes to stats and specifications, MEmu totally beats the other two. On the other hand, BlueStacks is preferable for its multiple unique features. Whereas, Nox is famous for its awesome balancing and performance. That's why it is quite confusing to choose one among these three. Here, we have compared these three and elaborate on the differences between them. Moreover, we have depicted the installation guide of these emulators.
To know more info about Bluestacks vs Nox vs MEmu, check below.
Requirements
It is one of the critical aspects that you need to consider before choosing the best Android emulator. MEmu is the most graphics-intensive among these three. Besides, it comes with the lowest requirements compared to the other two. To know in-depth, have your eyes on the below table.
| | | | |
| --- | --- | --- | --- |
| | BlueStacks | Nox | MEmu |
| OS | It is compatible with Microsoft Windows and the above version of it. | It supports Windows 7/8/8.1/10. | You can use this one with Windows 7,8,10. |
| Processor | It requires an Intel or AMD processor. | This one needs an Intel x86 or AMD processor. |  Intel AMD (multi-core) is needed. |
| RAM | This one needs 4/6/8GB or higher RAM. | 2GB or higher is required for this emulator. | It needs 2GB of RAM (4GB for x64 system) |
| Storage | It needs an SSD (or fusion hybrid) as storage. | At least 2GB of storage is required. | This emulator requires a minimum of 2 GB of RAM. |
| Internet | To run it Broadband connection is needed. | You can use this one on low latency. | This one is able to work on low Latency |
| Graphics | The graphics are up to date. | Here, the graphics are medium. | Minimal graphics. |
Benchmark
In recent times, the capability of any software can be measured through the benchmark score. Antutu is one of the most reliable platforms that can measure accurate benchmark scores. According to it, BlueStacks is the winner.
But all these emulators have good score in-depth scoring. MEmu has overall the highest rating of 924165 in all fields – CPU, GPU, MEM, and UX. Every time these three will be tested, you will get a slightly different result. It is because an emulator's performance is determined from the currently playing application in it.
Do you love intensive gaming? Then, you should choose MEmu. It is tested with different graphic intensive games such as Real Racing, Asphalt 9, and Dungeon Hunter 5. But, it doesn't lag.
BlueStacks ranks in the second position as per the overall score. Still, it fulfills almost all the needs of the users easily. From intensive gaming to multitasking— this emulator can handle easily
Nox got the last position due to its average scoring. It comes with a few impressive features and has a low spec requirement. However, you can use it with any mobile application.
Installation Guide
It is not so difficult to install an android emulator on a PC or laptop. However, you need to follow the different installation processes to install each of these. Here, we have given the installation guide. Let's check it out.
BlueStacks Download:
Among the downloading process of these three, it is the easiest one. It is because it doesn't want any extra permissions from the user. Besides, the official download package can be easily found from Bluestacks.com.
 Windows
First, you need to open the https://www.bluestacks.com in any web browser. When you open it, the site will detect the operating system automatically. Then, it will exhibit a "Download BlueStacks" button that you can see near the center of the page.
Next, you need to tap on the Download button.
It will help to save the Bluestacks installer on the computer. Sometimes, you will get to see the Save option. Whereas sometimes you may see the Download option for downloading it. Which option will be shown depends upon the browser you are using.
Then, you need to double-click on the installer. As soon as the downloading process is finished, tap on BlueStacks-Installer(version).exe. You can find it at the bottom-left corner of the browser. Sometimes, you will not be able to find this option there. If it happens, go to the Downloads folder. Next, you need to double-click on the installer.
Now, tap on the Yes option to run the installer.
Next, you have to click on the Install option. Now, it will be installed on the PC. After the completion of the installation process, you will get to see a new window. In case, you are updating it from a previous version, then tap on the Continue option. Then, you need to click on the Upgrade option.
At last, you have to click on the Complete option. Now, it is installed and will be launched automatically. However, to launch it, you can tap on the name or icon of it which is available in the Start menu.
MacOS
First, open the https://www.bluestacks.com in the web browser. After opening the site, you need to follow the first three steps of the previous method.
Now you need to double-click on the BlueStacks installer. When you will install the file, it will be available in the Downloads folder.
Now, you need to find the file BlueStacksInstaller(versionnumber).dmg.
After that, your job is to double-click on the BlueStacks icon that is available on the window.
Next, you need to tap on the Install option. It comes in a blue colored button that is available at the center of the window.
After that, you need to tap on the Continue option for accepting the terms. Before accepting, to check the terms, you need to tap on the link "Welcome to Bluestacks".
If the installation process remains blocked, you need to click on the allow option. Sometimes, you can see a message saying "System Extension Blocked,". If it happens, you need to follow a few extra steps to install it.
First, tap on the Open Security Preferences which is available on the pop-up window.
Then, you have to tap on the General tab.
After that, your job is to click on the Allow option available at the bottom-right corner of the window.
At last, you need to launch the emulator. As soon as it gets installed, tap on the icon to run the program. The icon resembles a stack of multicolored squares. You can find it in the Applications folder.
Nox Installation
Its installation process is very easy. However, you can find different download screens and permissions depending on the operating system. Here, we have given the installation process in detail. Let's have a look.
First of all, you need to download the Nox player from its official website: http://en.bignox.com/.
Next, you have to tap on the installer file to begin the installation process on the PC.
When the installation is successful, you need to launch it.
Now, you need to go to the Google Play Store. To open it, you need to sign in using your Google account first. Then, you have to look for the desired apps and the games. Next, you have to tap on the download option. It will get downloaded automatically and installed in the Nox.
In case you have the apk file of that game, drag and drop this into the NOX. Then, you have to tap on the file to install it. Make sure that you have turned on the root mode in its system settings. It enables you to enjoy the file-sharing feature between the computer and the emulator.
It will allow you to play your desired Android games and apps on the desktop using the mouse, keyboard, or touch screen. For zooming in and out, use the CTRL + Mouse scroll shortcut.
MEmu Installation
It comes with advanced gaming specifications. You can download it very easily on both your laptop and PC. But finding the updated version of it is very difficult. Use the official website or any type of third-party site for downloading it.
1) First, you need to download the MEmu Play offline install package from https://www.memuplay.com/.
2) When you open the install package, you can see a folder and a file. Tap on the MEmu-Setup.exe file and then you need to initiate the procedure.
3) After that, you will get to see a "Quick Install" button on the opening screen. Tap on the button.
4) Then, the MEmu Android installing process will be started.
5) When the installation is done, you can run the app. You need to use your Google credentials for logging in.
MEmu Player Features 
Smart Controls – It comes with an efficient mapping facility. Moreover, comparing it with the other two emulators, it is easy to use. The smart controlling feature enables the user to customize the FPS rating of games.
Balanced Performance – It offers a balanced performance. You will not face any labor crashes or lagging issues in gaming. Moreover, you can have a smooth gaming experience.
Graphic Elevation – Multiple mobile applications are there which come with mind-blowing graphics. For tackling this, it comes with a graphic boost mode. It offers an efficient push to both CPU and GPU.
WHAT is the GameLoop?
It is one type of emulator using which you can play any mobile games on the desktop or laptop. Tencent is the publisher and developer of famous android games such as PUBG Mobile, Call of Duty, and so on. This emulator is the official property of Tencent. Using it, you can play multiple mobile games with which Tencent has no affiliation. For example, you can play Brawl Stars, Garena Free Fire, and Saint Seiya's Awakening.
It provides extra features such as an enormous library, network acceleration, an exclusive anti-cheating system, live video, and voice chat.
What are the features that the Gameloop supports?
It offers the following features for playing mobile games on the PC:
You can optimize settings to play your favorite mobile games.
It allows you to play in multiple languages
This emulator can prevent fraud and measure additional security.
It comes with a customizable smart keyboard.
Moreover, it has Graphics settings that allow you to tweak.
You can play mobile games with the help of a physical mouse and keyboard.

Bluestacks Vs Gameloop: Which is a better emulator for PUBG Mobile?
Both emulators are mostly used. Here we have discussed bluestacks vs Gameloop based on their features.
Game Loop:
It was the Tencent Gaming Buddy that was rebranded as Gameloop in 2018. Tencent Games developed this official emulator for PUBG Mobile. It has a very low hardware requirement. Besides, the AOW engine offers lag-free, smooth gameplay. It can offer the user an immersive gaming experience. It can even support 2K resolution. All of these features make it famous and more demanding among the users. This is such an emulator that is used by multiple gamers worldwide. It needs a minimum of 2 GB RAM.
BlueStacks
It is one of the oldest emulators which allows the user to use several mobile apps on the desktop. Moreover, you can customize the controls easily. You can set it as per the preference of the players. Users can find a shooting mode here. Besides, it comes with some unique features like real-time translation and scripts. These can do a series of tasks automatically. You need to download it from the official website.
As Tencent Games itself developed this PC emulator Game Loop, it is better than others at some point. However, it depends on the user which one he or she prefers to use. A few users prefer Game Loop. Whereas other users love the other one.
Bluestacks Vs GameLoop: Which is the best emulator for Garena Free Fire?
Both of these allow the user to enjoy a smooth Free Fire experience on both laptops and PCs. But which one you should choose, will depend on the user preference. A few users prefer to use the Game loop. On the flip side, a few people consider the other one better. Each of these emulators will offer different performance based on the hardware specifications, and the device you are using.
Bluestacks Vs Nox: Final Verdict:
To conclude the debate bluestacks vs nox, we can say that both of these Android emulators are popular and very demanding. Both of these are very effective and can offer the user an excellent Android gaming experience.
Do you want to choose a famous and mostly used emulator brand? Or Want to play different types of games at a time? Then, must go with the BlueStacks. It enables you to play any foreign language game by translating the language. It permits the user to enable the high frame rates so that you can enjoy an excellent gaming experience.
On the opposite side, you should choose the other one if you like a fast and smooth emulator. It allows you to play higher graphics games and offers a user-friendly interface. Using it, you can play several games with your multiple accounts at a time.
We recommend you download both of these two free applications. Thus, you can use these two for a while and then determine which one fulfills your needs.
Frequently Asked Questions:
Is NOX better than BlueStacks?
We know that Nox is faster compared to the other one. It is too light and users can easily run on Windows XP. However, BlueStacks is the superior one due to its advanced features.
Is there anything better than BlueStacks?
Are you an Android developer? Want to test apps virtually on different Android devices? Then, choose Genymotion rather than Bluestacks. This one is compatible with the desktop. Besides, you can use it on the cloud via a web browser. Therefore, it can be accessible on different platforms such as Windows, macOS, and Linux.
Logging in on any android phone and android emulator is quite similar. This method is very safe as you sign in from an android phone.
Is Nox the best emulator?
LDPlayer, Bluestacks, MeMu, KoPlayer, and Nox are the best Android emulators for gaming.