Have you ever wondered how our life could be with video calling? It looks very dull and boring. Isn't it?  To make your life interesting here we list 5 Best Phones for Video Chat.
We all know how useful video calls are and how it helped us to communicate with our loved ones even when they are far away from us. So, people always love video chatting, and they use it regularly.
Now, if you are the one who is striving to get the best quality video experience for your video chats means? You should look for the top notch mobile which gives you the highest quality video chatting experiences.
If you are looking for top mobiles to get the best video quality experiences means don't worry. We have got your covered in this post.
Usually, video chatting has become a vital factor in the Smartphone experience. So, we have tested some best quality Smartphones to provide you with the best list of 5 best phones for video chat.
Firstly, we will cover on what basis we have considered these mobiles in this post. Then we will discuss about that in these 5 best phones for video chat.
Coming to the Points of Consideration for Video Chat:
We have considered different mobiles and its video chat experiences for sorting out this list. Usually, we always think about video visibility and recording when it comes to video chat. So, the primary factor for our is video recording and capturing high-quality video types. We have taken all the phones camera ability performance and how phone reacts to the video chat for longer periods and so on.
As we are modernizing, we are getting more video calling apps like FaceTime, skype, Google Deo and more. So the video calling experience that phone provides has become a significant consideration.
Along with these, we are also following other factors as well. You can see those factors below:
Front facing camera quality: This is the essential aspect while we choose for great video calling experience. So, we'll take this as the central point while sorting out this list.
Battery life: Battery life is obviously an essential factor. You have to check out that when we are talking about the excellent video chat experience.
Performance: Performance always plays a crucial role in video calling. If your phone performance is poor means you will not have a great video calling experience. So, it's best to consider that.
Speaker quality and placement: Speaker quality and its placement is vital as we speak with another person in the video call. So, we'll have a look at the speaker quality as well.
Along with these, we are also taking camera and button placement, overheating, and Video chats app availability into consideration as well.
So, let's dive into the 5 Best phones for Video Chat.
5 Best phones for Video Chat:
As this is about the comfortability of users, we have taken a camera, Speakers and other best things into consideration to create this list. So, let's dive into those 5 best phones for video chat.
iPhone XS:
When you are searching for best video chat experience, then obviously you'll think about the iPhone because it is just ultimate in giving excellent video calling experience.  This iphone Xs Max has the largest display ever on an iPhone. Its faster face ID and faster performance will make you fall in love with this unique device.
iPhone Xs wireless charging ability helps you to fast charge your iphone. Along with that, this device lasts longer than most of the other iPhone devices. So, definitely, this is an excellent device for you.
Security of this device is significient, and face lock is pretty sturdy. So, you can unlock this device with ease. You can do pretty much with this particular device.
Its intelligent A12 Bionic is the smartest chip with AI Neural Engine. So, you can take incredible portraits with depth control of the device. This device can process graphics 50% faster than other phones. Its front-facing camera has lots of features which are ultimate for video calling.
I love video calling on this device mainly because of its clarity. Its enhanced image signal processor and performance controller are perfect for getting great video calling experiences for video chat addicts.
The primary advantage of this device is its compatibility with the FaceTime app. We all know that most of the people use and prefer FaceTime for video chatting just because of its highquality video calling service. So, this is the other point which made me keep this phone in the top list.
Its camera and speaker placements are also perfect for anyone. This phone can stand tall for more extended periods without any overheating and so on. So, with all these awesome features we are giving this device the first place on this list of 5 best phones for video chat.
One Plus 6T:
Most of you might hear about this phone. If not it is the best flagship killer. One plus 6T was our favorite video chatting phone. It has a lesser price then all the other mobile devices on this list. We mainly love its performance as it is blazingly fast.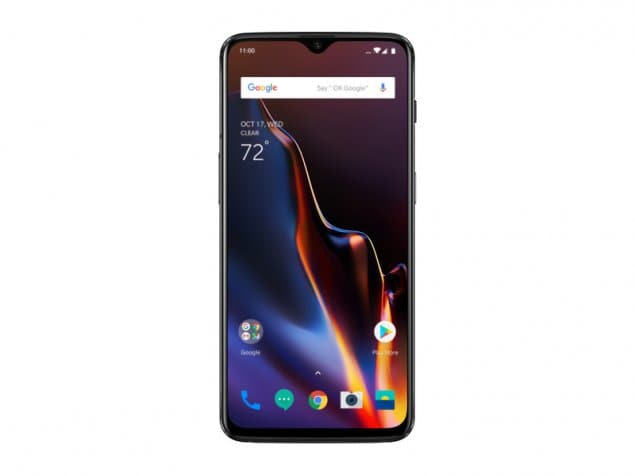 This unique flagship killer is able to accomplish its massive craze mainly due to its features for the reasonable cost. This company has mostly trusted word of mouth marketing instead of costly ads marketing.
The OnePlus 6T's standout feature is its blazing fast performance and its selfie camera. It has an impressive front selfie camera with AI features. OnePlus has a special capability to spots the highest-resolution front facing camera. It also has a wide angle lens which are best to capture more scenes than its competitors.
OnePlus 6T supports all the major video calling apps except Apple's FaceTime. The best part of OnePlus 6T is its high-performance facelock and in-display fingerprint scanner.
You can seamlessly switch between apps while video calling. Its selfie camera, volume buttons, and power buttons are arranged perfectly so that you will never face a speaker problem. Its long lasting battery life will help you give the best video calling experience. So, it's one of the 5 best phones for video chat.
Galaxy Note 9 & Galaxy S9:
If you are a fan of Samsung devices, then you have to check out Galaxy Note 9, because it is one of the best phones in the modern world which has excellent camera quality. It has top-notch features in its camera department.
Previously, you didn't find these many top-notch features in Samsung devices, but in Galaxy S9 & Galaxy Note 9 you'll see many features. Its new battery lasts longer, and video chat experience of this phone is better than its previous versions.
Thanks to the big screen in Samsung Galaxy Note 9, you will see a clear picture during the video call. You can enjoy video calling experience for hours with this incredible phone.
The photos and videos which are taken on this Galaxy Note 9 & Galaxy S9 are impressive. They are perfect for video chatting; the Samsung device is compatible with all the video calling apps except FaceTime.
Its DxO mark photo Score of 107 is always impressive, and it also has LED flash with a fast autofocus feature as well. Its Video Calling excels for a longer time due to its everlasting battery.  Wide angle and selfie lens will impress everyone.  Samsung has good speakers which produce high-quality sound, and their placement is perfect. So, no longer it needed a tweak in its speaker.
With all these best features, we should definitely keep these Samsung galaxy note 9 and Galaxy S9 in this list of 5 best phones for video chat.
Google Pixel 3 XL: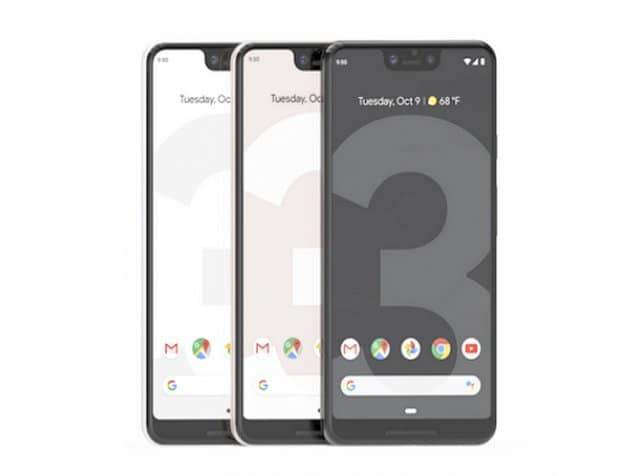 Google pixel is one of the flagship killer same like OnePlus. The manufactures these pixel devices mainly to provide some best quality phones at lower prices than Apple. Google's Pixel has already outplayed established brands in the mobile heavy market. They have outplayed brands like LG, HTC, Motorola, and Blackberry as well.
Pixel has an accomplished single lens which is ultimate in scanning things. We are impressed with this device mainly because of its video performance. It has stunning video experience and even has a good front-facing camera.
Even though pixel mobiles have a single lens, Google has done a great job in managing them and providing some fresh and ultimate features. The best part of Google Pixel XL is its high quality zoom and its impressive night sight features. These are simply the best for video experience.
Pixel device is compatible with all the video calling apps except Apple's FaceTime. This phone has a good and fast processor which makes you more comfortable to switch through the apps. Its long lasting battery life helps you to talk for more periods with ease. You really don't have to take any stress out of it. With these impressive features, we can comfortably include this smartphone in the 5 best phones for video chat.
iPhone 8:
If you really want to use FaceTime but don't want to spend more money on it. Then your ideal option is iPhone 8; it is one of the best options for you because it is cheaper than iPhone XR and XS max.
This device is having 5.5 inches Retina HD Display which helps you to watch the mobile for longer periods. You will never feel exhausted when you are using this iPhone model for your video calling.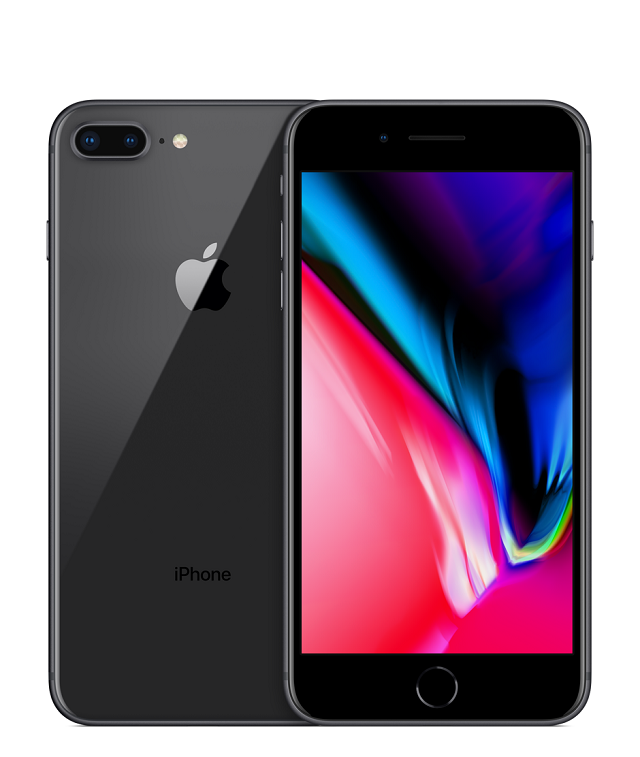 I used to use this phone and its simply incredible to video chat for more extended periods. Its super fast wireless charging ability gives you less time to charge. Also, its longer battery life helps you to enjoy video calling experience for a little longer.
It has a 12MP rear camera with 7 MP True Depth camera. If you are searching for high-quality FaceTime video chat, then these camera configurations are enough because these are the best configurations. Similar to the advanced versions it also has the best face ID, touch ID features. iPhone 8 Comes with A11 Bionic chip which has Neural Engine.
Its speaker place and high quality audio will make you like this special device. If you are searching for best video calling phones means you should have a glance at this phone. This is all about the list of 5 best phones to video chat.