Smartphones & Social media has become an integral part of our life. No matter what, people always stick to these two. Now, if you are one of those social media addicts who want to get better social media experience on your phone then this blog post- Five great phones for social media addicts is for you.
Then you are lucky enough because there are a hell lot of phones in the market, but at the same time, it could be overwhelming for you because you can't measure and try out all the phones in the market. Right?
If you are worried about that means, don't worry we got you covered. With our five great phones for social media addicts, we have got you covered. In this post, we will discuss about five great phones for social media addicts which gives them better performance and best social media experience.
So, let's get started with our journey.
Different people have different experiences with their smartphones and social media experience. So, we had done the best job we could by testing most of the phones to bring out this special list.
Coming to the Points of Consideration:
We have considered different social media platforms and experiences for sorting out this list. Usually, we always think about the sharing of photos and videos when it comes to social media. So, the primary factor is sharing photos & videos in our factors. We have taken the phones camera ability, performance, and how the phone reacts to your massive phone sharing and so on.
With all these factors into consideration, we are picking up these five great smartphones for social media addicts in this post.
Maximum Ram of the phone
Display Size of the phone
Rear Camera Resolution
The Rear camera aperture
Rear camera Optimal image stabilization
Rear camera flash type
Front camera resolution
The Front camera aperture
Front camera optimal image stabilization
Slow motion video
Always on display
Notifications LED
Max internal storage.
Battery capacity
3D photos of Facebook
twitter live audio
Facebook lite & Snapchat filters
DxO Mark Photo score
DxO mark video score
With all these factors we have considered the best list of five great phones for social media addicts.
So, let's dive into the five great phones for social media.
Five great phones for social media addicts:
As this is about the comfortability of users, we have taken a camera & other best things into consideration to create this list. So, let's dive into those five great phones for social media addicts.
1. Samsung Galaxy Note 9:
The first of five great phones in the list of social media addicts is Samsung galaxy note 9. This galaxy note 9 is one of the dominant smartphones which has lots of advanced features. Samsung has actually done a great job in tweaking the phone settings, and it has helped for various users. This smartphone has some helpful features for social media addicts who spend hours a day on multiple social media platforms.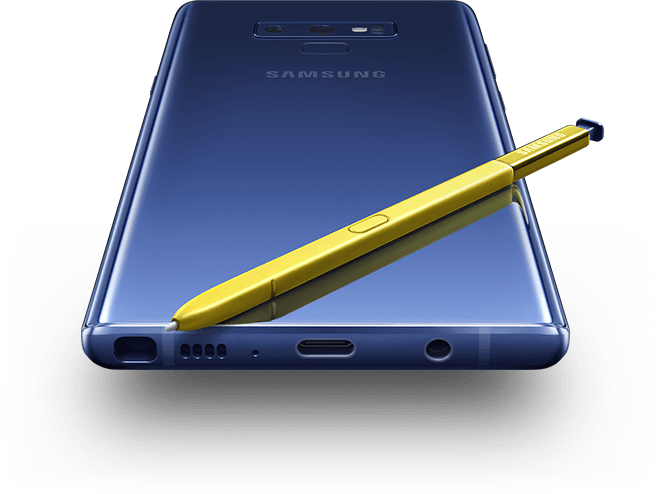 Samsung has a fantastic battery life with the ultimate camera. So you won't find a better phone for your social media needs other than this fantastic device. You can even watch hours of videos on youtube, Dailymotion, and Instagram as well. The photo and video quality of the Samsung galaxy note 9 are at its best. It has a DxO mark photo score of 107 and also has a powerful LED flash with a fast and accurate feature of Autofocus.
Samsung Galaxy Note 9 Best for social media addicts
So, we are convinced by the social media experience of this device. Especially Dial optical image stability is helpful for Autofocus. Along with these features, it's cool super slow motion capture it's at its best at 960 frames per second. With that rate, you can easily create super slow motion videos that capture each movement.
These all factors are loved by social media lovers in Samsung galaxy note 9. So, we made this top in this list of five great phones for social media addicts. This device makes it easy for you to check images, videos and status update with ease.
It also has massive internal storage and its expandable too, so you no longer search and delete photos and videos from your phone. The notifications interface is also a cool feature in this device. So, we can say it's one of the great phones of social media addicts.
2. iPhone XS Max:
The second best phone for social media addicts is iPhone XS Max. If you love to use IOS devices means you should take Apple's iPhone XS Max. The new version of this device has improved the hardware than its previous model including the camera.
iPhone XS Max is in fact, the reliable phone for social media addicts mainly because of its camera. Its big screen, IOS operating system, and leading camera are making this phone as the best phone for social media addicts.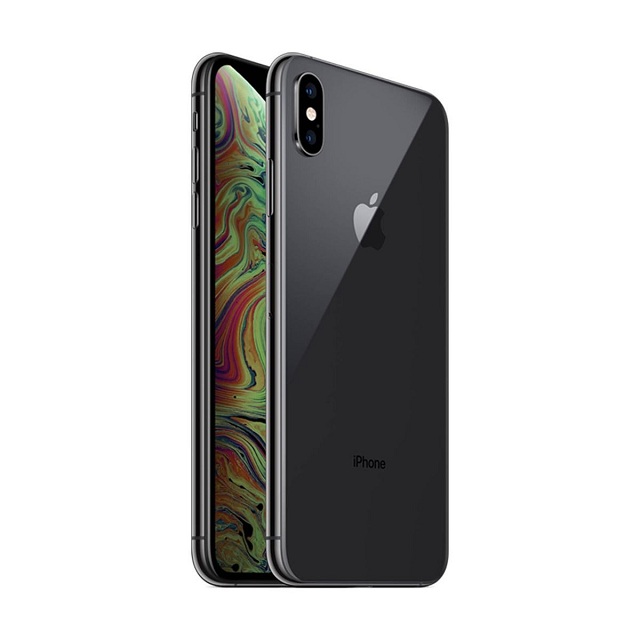 In our list of 5 great phones, iPhone XS Max has the best DxO Mark Photo score with 110. Along with that, it has added a wide range of dynamic aspects to improve its detail. The even more impressive element in this phone is its video performance. It has better DxO video score than other phones.
As social media addicts often work out with pictures and videos. We have considered that along with other capabilities to rank this iPhone XS Max as second best phone for social media addicts.
The special Snapchat filters will be helpful for you to create great social media experience quickly. With this phone, you can access facial tracking abilities and true depth effect as well. Apart from that iPhone XS Max has excellent screen resolution which attracts lots of social media addicts towards it.
With such a giant screen everyone can view more content and enjoy them in less time with scrolling. So, it's one of the prime benefits of using iPhone XS Max.
iPhone also has Facebook's 3D photos and twitter live with the screen off abilities. So, as a social media addict, you will feel comfortable with everything you get from iPhone XS Max. This is definitely one of the Five great phones for social media addicts.
3. Google Pixel 3 XL:
Google Pixel 3 XL is another cool smartphone for social media addicts. This phone has stunning camera options which are loved by social users.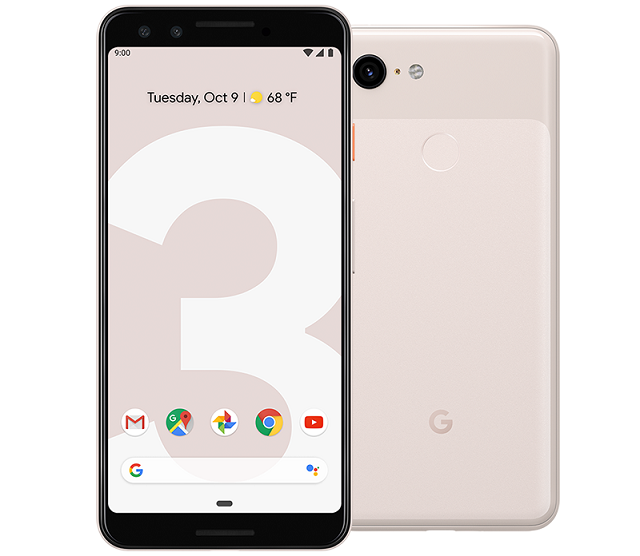 Google has accomplished a lot with this single lens device. This device has impressed a lot with its video performance. So, its the best option for YouTubers who are looking to record their videos for Youtube or even for live streaming as well. This Google Pixel device has a 12.2 MP Rear Camera. Although it has a single lens, Google still manages to provide lots of features with its camera setup. That's the best part of the Google Pixel XL. It provides both quality zoom, night sight features, and Bokeh effect as well.
This special phone is lovely to take a series of shots, and the best thing is it can analyze each photo and find the pics where the subjects are smiling, eyes and lots of more. This is very useful for social media addicts because of pictures and videos. Apart from that its performance is lots smoother than most of the devices.
Most of the social media users love to take a group selfies. So, this device has covered that with a wide angle lens on the front of the phone. This special lens is 184% wider than the front-facing camera of other devices which makes it easy to capture group selfies. The Storage of the phone is similar to other devices and its expandable. Since there is a specific cloud storage option, you will never run out of memory. It's Android OS, perform task much faster and better. This device always runs on the latest Android versions, and it has better notification settings. So, it's one of the best smartphones for social media addicts.
4. Samsung Galaxy S9+:
If you are looking to get the best experience of social media for a slightly lesser price then above devices, then you can look at this "Samsung Galaxy S9+".
This is one of the "lite" versions of Galaxy Note 9. So, you will get the same features and components including the front and rear camera but at the lower cost. The Camera of Galaxy S9+ is almost identical to Galaxy Note 9 with slight chances.
Both phones use dual rear cameras of 12-megapixel with an aperture of f/2.4. Similarly, both phones have OIS and performances better in low light as well. Although it has the same features and components on paper, the camera is slightly weaker in S9+ than Note version.
The DxO mark scores have gone up to 3% from its Note device. So, there is indeed different in between these phones. But, these slight modifications won't cost much for social media addicts.
The Social Experience of this device is excellent; mainly it's notification column is clear without any clutter. If you are ideally looking for the best social experience at relatively look price than others means you will find this as the best option.
5. iPhone XR:
If you love to use the iPhone, then iPhone XR is another option for you. It's one of the most affordable iPhones this year. It costs around $750, and you can get the most features out of it. It has few similarities of iPhone XS Max, but it's different with some tweaks. This device is having the same battery life than XS. So, you can enjoy the long-lasting experience with this iPhone XR.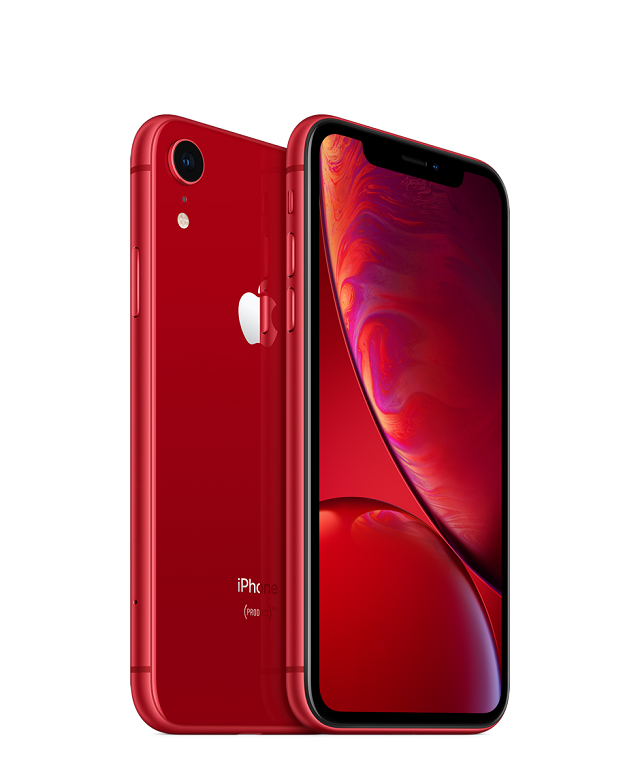 This device also has the same main camera but it has different features. XR has managed to get DxO mark Photo score of 103 which is good to use. But coming to its video performance its somewhat not up to the mark as it has the score of 96 although it is a good score but comparing with the above devices its not enough.
To fulfill the joy of social media "iPhone XR" has a different array of accessories to enhance the users experience automatically. This includes lenses, cameras, power cases, and more.
iPhone XR has been equipped with LED flash & true-tone flash which means it controls the color and temperature of the light. Its ambient RGB light sensor is also useful for social media addicts.
This also supports depth control, Smart HDR, and Portrait Lighting, which often creates unique lighting effects for selfies. So, it's always great for social media lovers.
These are the Five great phones for social media addicts. We have listed out these devices on various factors. You can see the various factors which we have considered in this post above.