Forgetting your phone's pattern, PIN, or password is the biggest nightmare that one will ever face. Some might think that there is no way to retrieve your password back, and it's time to send your Android phone to the service center.
If you're the one, probably this article will help you like the DIY task of retrieving your password back as easy as possible.
Without further ado, let's get into the  cool ways to bypass secured android lock screen.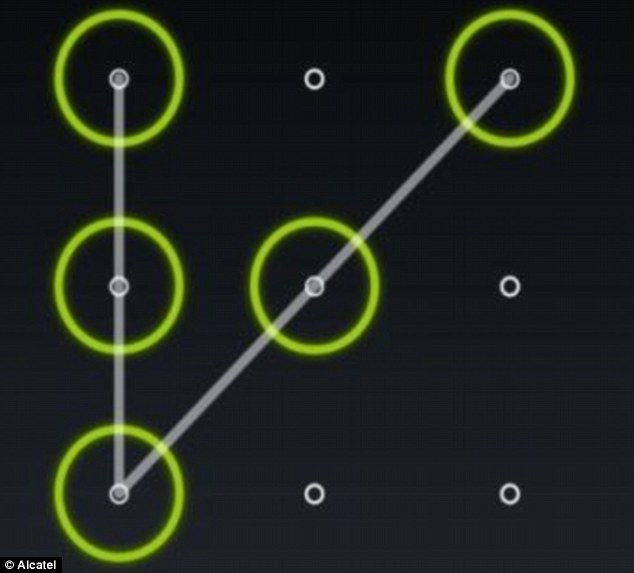 Here is the 7 Great Tips to Bypass Secured Android Lock Screen
#1 Use Google's 'Find My Device'
The best way to bypass secured Android Lock Screen is through Google's Find My Device. Most of you might not believe that you can bypass Android Lock Screen through Find my device. But the fact is you can do that but only if you have Android 7 or lower versions.
If your phone currently runs Android 7.1.1 Nougat or lower, this trick will be the best bet to unlock your Android lock screen.
As long as you are logged into your Google account, you can use any device or computer to access the service, just visit this link to start the process of Unlocking your phone.
Step1:Just start the process by clicking the "Lock" button once Find My Device gets a fix on your Android phone.
If you find issue with finding your phone, click the refresh button next to phone's name. If your phone is compatible, it will make a successful connection within 5 attempts.
Step2:After clicking, you will be asked to enter a new password that is the replacement for the pattern, PIN, or password that you forgot. Next, type the new password twice to confirm your choice, and then click the "Lock" button. That's all done you are all set to unlock your Android lock screen using the new password that you have set here. Easy right!!
#2 Samsung's 'Find My Mobile' Service
The other way to bypass secured Android Lock Screen is through the Find my mobile service in Samsung mobiles. As there are hell lot of people throughout the world using Samsung mobiles you can bypass secured Android Lock screen through Samsung find my mobile service.
If you are the Samsung mobile user, you are so lucky that you have the right service on the go to unlock your phone.
Unfortunately, without having a Samsung account you cannot use this service.
Step1: Once you have logged into your Samsung account, click the "Lock my screen" button in the bottom left-hand pane. Later, enter a new PIN in that and then click the "Lock" button at the bottom of the screen. Within a minute, your phone lock screen password should be changed to the PIN you entered, which you can use to unlock your device.
#3 Bypass Your Phone Using "Forgot Pattern" feature
You are having other awesome way to bypass your phone by using "Forgot Pattern" Option. I think most of you might think about this feature. Isn't it?
This feature is by far one of the simplest among all the other steps that are mentioned in this article. In addition, this feature is available by default on almost all Android devices.
Generally, after a few failed attempts, a message will pop up saying, "Try again in 30 seconds". Below the message, click on the option which says "Forgot Pattern".
Then you need to give your Google account details. After choosing the same, enter the primary Gmail account and password you used to set up your Android device. Google will send an email with a new unlock pattern to the given Gmail account.
#4 Safe Mode to Bypass Third-Party Lock Screen
In this cool ways to bypass Secured Android Lock Screen Safe mode bypass is another option. If you are using a third-party lock screen application for your phone, you are on the safe side. Booting into safe mode is by far the easiest way to get the job done.
You can boot into safe mode by bringing up the power menu into the action from the lock screen itself, and then long pressing the "Power off" option. From here, choose "OK" whenever you asked if you'd like to boot into safe mode. This completes the process and your third party application will be temporarily disabled.  Reboot your phone to get out from the safe mode and you can successfully access your phone right away.
#5 Crash the lock screen User Interface
The other best way to bypass secured Android Lock screen is through the Crash the lock screen option. But, before getting in detail with this process, let's talk about the 2 drawbacks with this process.
This process involves crashing the lock screen UI to gain access to the rest of the phone's interface that is not a proper method to bypass the lock screen.
This method works only on devices running Android 5.0-5.11.
If you are okay and met the above two points, check the below process of bypassing the phone lock screen.
Step 1: To crash the lock screen UI, tap the "Emergency Call" option, and enter 10 asterisks through the dialer. Copy the same asterisks and paste them on the same dialer pad as long as you notice the paste option popping up is stopped.
Step 2: Return to the lock screen and tap on the camera shortcut icon. Drop down the notification bar and click the settings icon. This will prompt you to enter the password, you need to long press and select paste and keep on repeating which eventually will crash the lock screen.
#6 Use ADB To Delete Password File
ADB is another process to bypass secured Android Lock screen. Similar to the above method, this feature also has a drawback. But you feel that was not a drawback to your phone, this method definitely blows your mind because it's as simple as just connecting your phone to your PC with one simple step required to set all the things right.
Drawback:
It only works only if the USB debugging is enabled on the phone from the past.
Process:
Connect your phone to your PC and the command prompt is then opened in the ADB installation directory. Simply, type the below command and click enter.
C:\Program files (x86) \Minimal ABD and Fastboot>abd shell rm /data/system/gesture.key
Once you click enter just reboot your phone and you can access your device without any lock screen which is temporary. It is recommended to set a new password for your phone before any further reboot is done.
#7 Factory Reset
Finally, we have reached to the last way to bypass secured Android Lock Screen. Although it is the last option but its not the least option. It is as valuable as the other bypassing options.
So carefully have a glance at the bypassing Secured Android phone lock screen. Factory reset will do the trick for you, but you must be aware that this method will erase everything in your phone like apps, settings and other personal data on your device. Sad right? However, it all comes next when compared to unlocking your phone!
Follow the below steps to complete the process successfully and unlock your Android phone.
Step 1: Press the power button and volume down at the same time so that the Bootloader menu will open.
Step 2: Go to the "Recovery Mode" and choose it by pressing the "Power" button.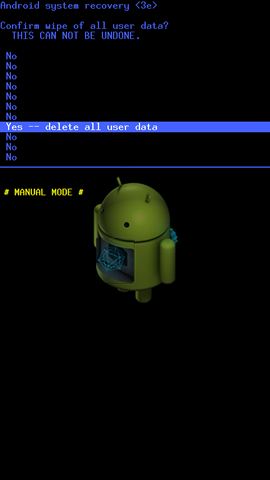 Steps 3: Hold down the power button and tap "Volume Up" once to enter "recovery" mode.
Step 4: Select "Wipe Data/Factory Reset" by pressing the Power button.
Step 5: Select "Reboot System Now" once the process is done.
Surprise!! The data that was synced to your Google account previously will not be affected even after the Factory Reset process. You can re-sync the data to your phone again.
These are the best and cool ways to bypass secured Android Lock Screen. I hope you all got enough methods to bypass secured Android lock screen. Now, just try these and quickly resolve your issues with forgotten password with ease. So, what are you still waiting for head over to the top of the article and check which process you like most and try those on your respective mobiles to unlock your secured android lock screen else bypass secured Android Lock Screen.