It's always hard to manage SEO tasks when you aren't using any useful tools to measure your SEO efforts. As a blogger and digital marketer, I know how hard it is to perform SEO task on a daily basis. Without a proper help from SEO Browser Extensions & tools, you really can't manage to do to that hefty tasks of SEO.
If you are the one, "who is struggling to do your SEO daily routine" without proper SEO Browser Extensions & Plugins?
Then don't worry, here in this post about I got your covered. I have listed out some best SEO Browser Extensions every SEO & digital marketer should use to make their work easier. Most seo professionals to improve their sites they always use the extensions that are covered in this list.
So, let's get into the post of 10 vital SEO Browser Extensions.
1. Chrome Developer Tools, a Must SEO browser Extensions:
Chrome developer tools can literally do anything you need to do on a web page. No matter what change you need everything can be done through the chrome developer tools. Although I really can't share all the features about the chrome developer tools but I will give some brief on the chrome developer tools.
More about this Tool
The Chrome team develops this tool, and it is accessed via the Chrome menu.
Google Chrome Menu — More tools — then developer tools. With this developer tool, you can find the page code, and you can determine all its features and size, functionalities as well. The best feature of this browser extension is you can find the code, and you can simply determine the size, color, and shape of the element. You can even troubleshoot them from this excellent tool.
The chrome developer tool allows you to just hover over the elements you like on a web page and it will display its code. So, it will be helpful for all the coders to know about the code of any element on the web page.
Apart from that, you can adjust the color padding, size of the element and more in developer tools. If you like to make changes to the site means you can even change the code and check live changes on the browser as well. This can be, comfortably done in all the desktop sites and even in popular mobile devices, you can find these extensions. What I have explained isn't only the functionality in this tool it is also having more features such as various security, speed, troubleshooting options, etc.
So with all these benefits and features it provides, it has become the go-to SEO browser extension for all the expert coders, SEOs and Digital marketers. With this particular tool, SEO's and digital marketers are quickly knowing about the competitors and also finding out all the solutions for their questions to solve the ranking mystery.
If you are an enthusiastic SEO expert who wants to improve, then you should be using this tool. Even popular bloggers like Neil Patel, Brian dean & others use this Extensions.
2. Page speed Insights Extensions:
As an SEO expert, I often check our client's sites page speed almost every day when I start their work because page speed is a crucial element in SEO. I think most of you might know about this because a second delay in the site speed will cost some severe damage to the sites profit.
In fact, Strange loop network has stated that a second delay costs conversions by 7 %, Page views by 16% and customer stratification by 23%. Brain dean has also mentioned about the site speed factor in his popular post 200 ranking signals in search ranking algorithm.
So, I often monitor the sites speed and server response time of my clients business. It is even more useful in getting mobile traffic, so I usually check speed with my favorite & official Google tool "page speed insights."
This is a great tool to get the website's usability stats and speed insights of the website. With these stats, we can quickly start the optimization from of the site. If you are striving to be SEO analyst or digital marketer, then you should use this Page speed Insights SEO browser Extensions.
3. SEO Quake, Must SEO browser Extensions to Check Metric:
Being a blogger & SEO expert, I just love to use this useful SEO browser extension. SEO Quake is a powerful tool which is helpful to provide SEO metrics of the Specific page, along with lots of other options.
It is a best and useful SEO plugin among the other SEO plugins and SEO browser Extensions. Quake always gives you an array of data that you need to analyze the page. This tool will pull out all the backlinks data, index information, cache data and more effectively.
SEO quake also analyzes keyword density and other factors just with a couple of clicks. You can simply get tons of data such as keywords, heading tags, Schema data and more. It shows better results than the normal tools, and it does give you accurate information that is needed to outrank the competition.
4. Keywords Everywhere: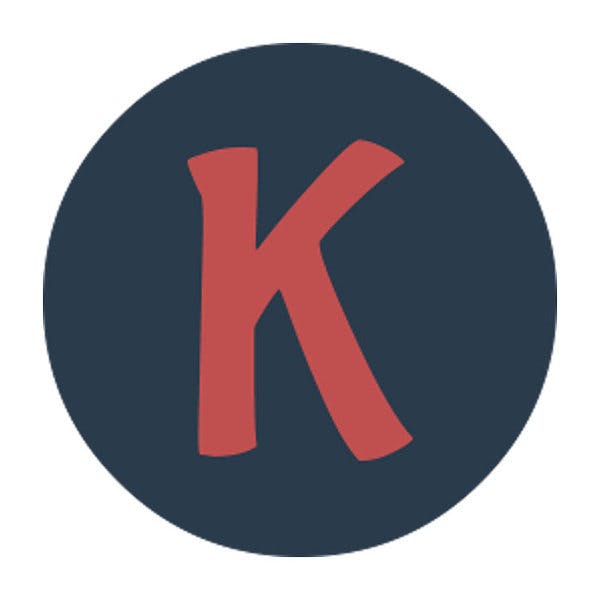 Keywords Everywhere is another special SEO browser extension one should use to minimize their keyword stress. This an incredible tool which shows you the google search volume of the keyword along with that cost per click.
This tool also shows you the keyword suggestions and its search volumes besides the competition metrics as well. Keywords everywhere saves you a lot of time on keyword research and get you best keywords which act better in search engines.
With this awesome tool you can quickly check out the cost per click of any given keyword, and you need not spend a lot of searching the best keywords of other websites. Here in this useful plugin, you can copy data from different sites, and you can save your report in PDF or Excel report.
5. SEO Peek:
For every SEO professional On page, SEO is an essential factor, and you all might know that. Right? Now, if you want to check the on-page seo factors of multiple websites on a regular basis means you I'll have to pour a lot of sweat and time measuring the metrics. If you don't want to do that means use SEO peek.
This is an On page seo checker which checks all the DOM of pages. So, after installing SEO peek you really don't have to waste time worrying about the HTML source codes and all. This particular tool will fetch and display all the data of the page such as page title, Meta descriptions, Meta keywords, heading tags and more.
So, if you are having an issue with on-page optimization then take advantage of SEO peek. Along with this SEO browser extensions, you can also use other plugins like The similar web extension or moz bar.
6. Similar Web Analyzer: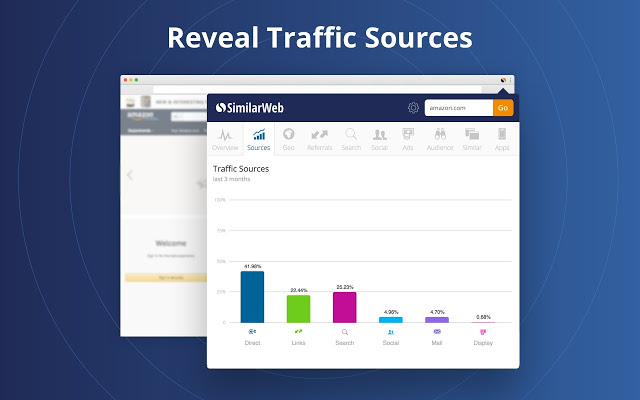 In SEO fetching all the traffic data and user engagement data of the websites is always a painful & daunting process. Now, if you want to avoid that process means you can make use of similar web analyzer.
It is an excellent tool which gives you all the necessary SEO information on the page. You can even deep crawl the website and have a look at the insights of traffic, bounce rate, site time, etc.
This awesome tool helps you to analyze different sites through its analyzer. It provides lots of information about sites such as client data, user engagement data, analytics data, etc.
In just a matter of seconds, you can find your competitor information and find out the target audience stats and locations as well. As you are striving to be part of smart SEO & digital marketers, then you should be using these types of tools to do your work faster with your intelligence.
7. Tag Assistant SEO browser Extensions for Tag Managment:
In SEO bloggers & SEO experts always use tag manager to identify issues with analytics and the other tracking codes like Ad-words, Google Search Console, Ad-sense, etc.
The Google tag assistant extension tool is handy for all the SEOs who use tag manager. It often helps bloggers to with analytics and re-marketing issues. This tool is beneficial in recording the session times and use to check the tags.
This useful tool will notify you to make proper corrections for your tags and so on. That's why this is a valuable  SEO browser Extension for digital marketers to fix all the errors.
8. Best SEO browser Extensions, Redirect path:
Redirect path is another best SEO browser extensions you should be using to reduce your work pressure. This isn't just a broken link checker it is more than that. This will uncover 500 and 301 HTTP status codes, java script redirects and more.
If you are looking for the best option to detect technical issues for SEO, then Redirect path is the best plugin which can help you to fix all the redirect issues.
9. Hunter tool:
If you are looking to spread your brand name and strengthen the brand's presence, then you can take advantage of Hunter.
This tool helps you to find out all the website email ids. Generally, email id's are vital for every SEO to reach out other bloggers to write a guest post, make an offer or something or the other you need their email address.
In most of the cases, you can get email ids of some bloggers and site owners by their contact page of about page. But, it is always a daunting task to find out influential bloggers email ids. In that case, you can make use of the Hunter tool to find out all the email address just with two clicks. You can even integrate this Seo browser extensions with the Linked In so that you can get perfect details of the person whom you are searching for on Hunter.
10. User Agent Switcher:
User Agent Switcher is another helpful tool, which helps you when you are developing new sites. This plugin is an easy plugin that switches the user agent info and allows you to view a site as a different bot.
You can even troubleshoot the crawl issues of the site or uncover how Googlebot is viewing your site. Along with that, you can also determine how a site will load on different browsers and the Operating systems as well.
These are the ten vital SEO browser extensions every SEO should have to make their work far more easier. If you are a smart SEO professional, who wants to do his job quickly means you have to look at these above 10 SEO browser Extensions or the plugins for google chrome.