Content Marketing has been a go-to word for lots of digital marketers in this digital world. Most of the marketers are using content marketing tools and Strategies to grow their businesses rapidly. That's the importance of content marketing in this digital era.
Most of you might already be focusing on creating an excellent piece of content for your marketing efforts.
Now, if you are not a technical blogger or starter, you will always ask yourself one quick question.
That is "Why the heck all are mostly thinking about the content?"
Well, the Answer is straightforward, in good old days the marketing used to be on Tv's and Dvr's where you can see minute content and its followed by the newspapers, magazines where you can see content but it is very much different from what people think and now those days are gone.
To be frank, people are not even bothering about them anymore. It is mainly because they see the fresh content on their mobile phones notifications or the social media networks.
They see fresh content which is directly targeted to the customer's feelings, and they are written in an informal way where the people love to read. That's the reason why most of the companies are often running around the content marketing.
As most of the companies know,
"If they want to convert customers into leads" they have to attract them with quality content.
That's the reason why most of the companies often running behind the quality content marketers.
Here, the content marketers have a potential to encourage people to share, inspire and buy products with their excellent content marketing tactics.
Now, if you still don't get what content marketing is? Then let's get into the definition of the content marketing.
What is content marketing?
Content marketing is nothing but the type of marketing which often involves creating content that is intended to stimulate the interest of the products and services other than explicitly promoting a brand.
In today's marketing world, 88% of all the B2B marketers are using content marketing as their primary part of their marketing strategies according to the content marketing institute stats in 2016 itself.
Now there will be a definite rise in the 88% because almost all businesses got to know the enormous importance of the content marketing.
Well, these days to create a perfect content we have to take lots of points into consideration about the topics we choose and about the audience we have to target and so on.
Now, these all things can be done by taking the help of some marketing tools.
You may be a content marketer, or you may be a starter who wants to land on content marketing.
Either way, you have to know about the content marketing tools because these are tools which will help you to create compelling content for your audience.
The burning question is there are numerous content marketing tools which are hovering over the internet. In that, how can you know which is the best tool for your content marketing efforts?
If you are probably wondering how to solve this issues means, don't worry?
I got you covered in this aspect. Whether you are an experienced content marketer or the starter who wants to start from scratch, either way, these content marketing tools will be useful for you.
I've sorted out best content marketing tools from the many tools to make things easier for you. With these seo checker tools, you can successfully do what you want in content marketing.
In this list, you will find free content marketing tools which are helpful in 2018. These will decrease your efforts and help you get most of your time.
Best Content Marketing tools of 2018:
In this list of best content marketing tools, I have included different tools of specific categories which help your marketing efforts. For your better understanding, I have divided all content marketing tools into different types.
Content Discovery Tools:
Firstly, the primary element of content marketing is the discovery of content needs. With the help of these content discovery tools, you can quickly discover trending topics you need to target.
1. Quora: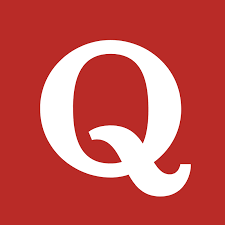 Quora is one of the best content discovery tools where you can find promising questions and keywords online. Millions of people visit quora just to see the answers to their questions. So, this is the best place for any marketer to take advantage off. Present day SEO experts use Quora a lot to discover untapped questions to create compelling content.
2. Buzzsumo:
Buzzsumo is one of my favorite tool which helps me a lot in a finding of trending content. This tool is used for doing lots of activities such as finding topics doing research on competitors topic and discovering real potential off content. Apart from these, you can even know who is interested in your topic as well.
3. Inbound.org
Inbound.org is another best content marketing platform which helps you to find out burning questions and topics. You can find lots of influencers and professionals on that platform. Here you can even impress influencers and other professionals with your unique ways to gain attention. To be frank, it is one of the best place for marketers.
4. Reddit:
Although most of the people know this as a normal social bookmarking site but Reddit is having a lot of potentials to be the best content marketing tool. I mainly use Reddit to discover the goldmine of keywords. In the ocean of questions, you can find lots of subreddits and untapped keywords.
5. Pinterest: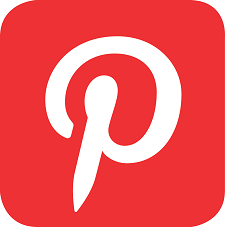 Almost all of you might know about the Pinterest because it is one of the famous social bookmarking sites which are presently available on the internet. It is a large place where you can discover lots of ideas for your blog. You can even get some inspiration from seeing other specific pins on your topic. It is the best place to find informative posts which are visually attractive.
6. Alltop: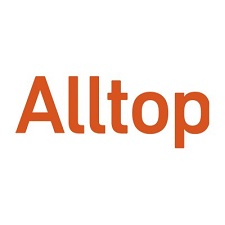 This the best place to find out all categories trending content. Here you can find every topic and also find out the best sites on that topic. Any content marketer can take from this tool either a newbie or content experts.
7. Portent content idea generator:
Are you out of topic ideas for your blog? Then Portent content idea generator is useful for you because it is an innovative tool which helps you to find out all the related keyword ideas. Portent content idea generator is a tool which delivers funny ideas sometimes, but you can discover great keywords which you are competition arent targeting.
8. Trendspottr:

Trendspottr is the another best blog marketing tool which helps you to find out the trending tops and hot topics faster. Apart from that, you can see all the emerging trends on social media. This tool also finds out the graph which says about the positive or negative trends on the topic. Apart from this tool, you can even use yahoo, Feedly, and HubSpot blog topic generator to find out topics.
Content Marketing Planning tools:
Content planning tools help you to organize your organize and share with your content. These are the best tools to stay organized.
1. Evernote:
Evernote is one of the popular tools in content planning tools. This is a tool which every marketer should be using to stay organized. If you are in search of an area where you have to place your ideas and share with your entire group you can do that in Evernote.
It is a great place to add all the notes and research information you have compelled from the above content discovery tools. By using notepad, you can even share your notes where all your group can access.
2. Trello:
Trello is useful to organize your content and stay productive. It is one of the popular tools which is used by thousands of marketers and their teams. If you and your team are planning to collaborate with your team members, then this is the perfect option for you
3. Google Calendar:
This is a free and basic tool Google Calendar which is helpful in tracking all the essential tasks. You can even track the events of your niche competitors, key dates to target a specific audience and so on. This tool is similar to the other planning tools which help you to stay by planning. With this tool, you can even share that planning with your team or followers.
4. Coschedule:

Coschedule is another tool where you can quickly get started up with your plans. You can set up your editorial calendar as well. It's one of the comprehensive inbound marketing tools. With this tool, you can directly schedule and assign tasks to the users within the due date apart from that this is having good features.
5. Kapost: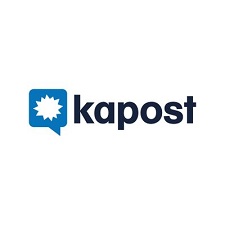 Kapost is another favorite tool which is well known for its editorial calendar tools. Most of the experts use this tool. Apart from that many big firms to manage their editorial calendar with this particular tool itself. This tool tracks all of your content marketing tactics from starting base to ending social distribution, so it is beneficial.
Content Analytics tools:
Content Analytics tools are always vital for your content marketing efforts. You should be using these content analytics tools to track your statistics.
1. Google Analytics:
Google is a free and impressive tool which offers all the essential features which are required for a content marketer to plan his or her ideas. This is a free tool which has lots of features a content marketer can really take advantage of this tool if he is good at this tool. These best analytics tools can achieve the content marketing success.
2. Kissmetrics: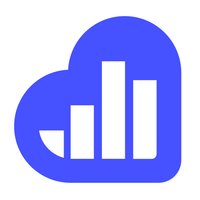 Kissmetrics is suitable for analyzing websites, and if you are searching for comprehensive analytics which can take heat map results as well then the kissmetrics is the best analytics tools in the present digital field. A couple of intelligent persons founded it, and Neil Patel is one of them, and it offers excellent features to you to track your visitors. Most of the sites which are having high traffic and eCommerce sites will get the best results with this kissmetrics.
3. Crazy Egg:

Crazy Egg is the other tool which is formed by the Neil Patel. This tool usually offers a great visual experience to the visitors. Apart from that it also offers few more features like the heat map, scroll map, overlay, and confetti, etc. It's one of the best tools to get the visual representation of the visitors relevant clicks on websites.
4. Clicky: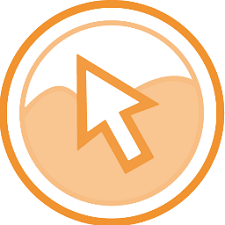 Clicky is another handy tool for all the content marketers. Here you can peek some of the real-time audience and know their activities on your webpage quickly. Unlike the Google Analytics tool, It will not show results of the single day instead it will show the real-time data lively. So, if you are thinking about the user activities and then this is the best tool.
5. Open Web Analytics:
The Open web analytics it's another free software, where you can compare results from your site. It's an elementary site useful features than other free version software. It is an in-depth analytics tool where you can analyze how people actually use your website and what they do on your site.
Content creation tools:
Content Creation tools are helpful in creating content. These tools resolve all your simple and silly mistakes which are done on the content.
1. Grammarly:
Grammarly is an excellent tool which is helpful to check grammar and other useful aspects of content. If you are really focusing on content, then you'll obviously need a proofreader to correct all your mistakes. Grammarly tool exactly does that, and it helps users to produce content without any errors. This is, in fact, the best content marketing tool in this list.
2. Hemingway Editor:
The Hemingway is another tool which helps you write perfect copy for your audience. You can boldly and clearly write without any sorts of errors by using this tool. This app highlights all the long and complicated structure sentences and finds out all the readability errors and standard grammar errors. This is a great tool, mainly when you are at the start of your online career.
3. Canva:
While you are creating content you'll definitely need to create remarkable images. Now, to fill your content with incredible photos you can use this ultimate tool which simplifies all your graphics efforts and quickly help you create the best image. This is thus far the best tool to create excellent graphics effortlessly.
4. Photoshop:
There is no reason to ask any question after including this tool because photoshop is the best tool which is accompanied by the marketers. Most of the marketers design their breathtaking visuals in this incredible tool.
5. Visual.ly:
While creating quality content we obviously need to create awesome infographics for users understanding. As people have less patience level in reading anything you should create an infographic for their better understanding. This can be a useful aspect for increasing your traffic as well. Now to create those infographics you can use Visual.ly tool to create stunning infographics simply.
6. Uberflip: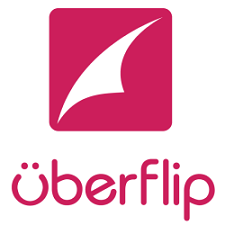 Uberflip is another tool which helps you to create stunning images, and improves your content management efforts that's why this tool is useful for you in content marketing efforts.
7. Powtoon:
Are you keen to build a video presentation for your content then you can have to use this powerful tool to create impressive and stunning video presentations by using the templates. Apart from that it also has the drag and drops features.
8. Animoto: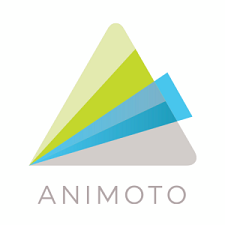 Wondering to create perfect animation videos to impress your audience then you can make use of this powerful tool Animato. This is a powerful tool which helps you to create professional videos quickly without any sort of drags and hard stuff.
9. Piktochart:
Generally creating high-quality infographics for the blog is always a daunting task. So, to help you out with that piktochart is another tool which reduces your time and efforts in creating amazing infographics.
10. Befunky.com:
Image optimization always matters in seo. Apart from that large images may increase your site load time. So to avoid these, you have to use the Resize tool. It is a tool which helps you to resize all your images effectively for all the social media platforms. This is one of the best content marketing tools.
Email marketing tools:
Marketing tools are always important in any aspect of the blogging. If you really want to attract your customers or generate leads email marketing is the perfect option. Now, to do email marketing effectively, you have to use these best email marketing tools.
1. Aweber:
Aweber is one of most used and favorite email marketing tools on the internet by the content marketers. It is affordable and effortless to use Email marketing tool. This tool is having many ready to reduce your email marketing efforts. Here all you have to do is select one of the best template and customize it according to your needs. Apart from these, it is also having some features like Reviews, advanced HTML, etc.
2. MailChimp:
Mail Chimp is one of our favorite email marketing tools. This is the best tool for the newbies where it offers free services up to 1000 subscribers. After that, it's going to charge a bit, but the rate is quite reasonable. This tool is having nearly 10 millions of users online. Its primary target is to send email better for the users. In this tool, you can find lots of customized templates which are useful.
3. Get response:
This tool is similar to the other email marketing tools. Get response offer the email marketing services to nearly 350,000 users. The best thing about the gets response marketing tool is, it can be easily understandable by the starters. The campaign process is suitable you can quickly manage the campaign.
4. Mailerlite:
Mailerlite is another email marketing tool which is best and affordable than most of its competitor's tool. This tool offers the best services to business and in particular for all small business. Mailer lite has the best built-in features and templates where you can use them instantly.
Social media Marketing tools:
Social media has drastically changed the digital marketing efforts. Now, to succeed in social media marketing, you have to use these specific tools to improve your work efficiency.
1. Buffer: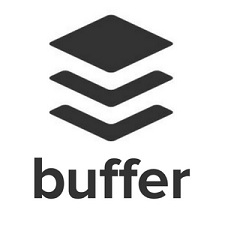 Buffer is one of the favorite tools which is widely used by the number of content marketers. This is the best tool to share your posts and updates on social media. Content marketers always need social media traffic, and they always wanted to be active on social media. And if you have a time scarcity then you can quickly schedule your post to that time and buffer will posts those very effectively.
2. Hoot Suite:
Hootsuite is another Trusted tool which is loved by millions of people. It is a similar tool when compared to the buffer, but it has the special status in the social media management tools. This special tool has a broad range of social media platforms in it. You can quickly connect and publish your post on all the social media platforms with this best social media marketing tool.
3. Every post: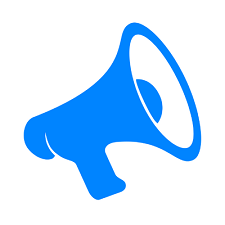 Every post is the other impressive tool. This tool helps you to curate the visual content and also schedule the posts by customizing those according to your wish. With this tool, you can easily share content to the best social media platforms. You can even post all your posts from the Mobile devices.
4. Bit.ly:
Bit.ly is a URL shortener tool; it's perfect for shortening URLs and lower your word counts in your social media platforms, especially on Twitter. It can get the click reporting, and it also helps you to understand how well your conversions are how to improve them.
5. Agorapulse: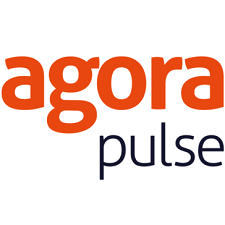 Agorapulse is another popular social media marketing tool. In this tool, you can simply curate your content and schedule your posts for Facebook, Twitter, and Instagram. It is having dynamic reports on all the three most important networks like Facebook, Twitter, and Instagram.
6. Social bro: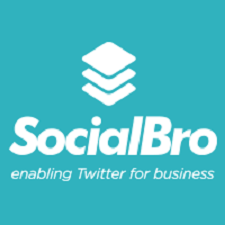 Social bro is another awesome content marketing tool which helps you to manage Twitter. It acts like twitter marketing tool, it helps you with all your Twitter needs and content reports, and it's also used to for creating ads on Twitter.<
Keyword Research tools:
Keyword research is the crucial aspect of the SEO that's why you have to be very careful in keyword research. To do keyword research perfect, you have to use some tools to grab right search volume keywords to rank well in google.
1. Google keyword planner: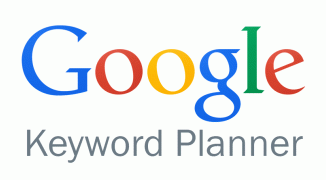 This is the primary tool from Google to do keyword research. It widely used by most of the bloggers because all it's a free tool, as we all know most of the new blogger can't afford to pay for keywords analysis tools like SEMrush, Spyfu, etc. Google keyword planner is a part of Google AdWords, and you can use it for all your keyword activities, to find keywords statistics, etc.
2. SEMRUSH: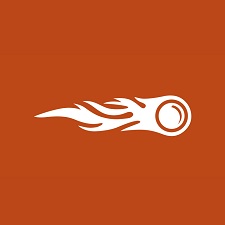 SEMrush is one of the best keyword tools on the internet. It provides all the detailed reports. You can see different kinds of reports on this SEMrush. By using SEMRUSH, you can quickly get information related to the long tail keyword, usage, and other reports. Many marketers use this SEMrush, tool to extend their domination above their competitors. Particularly seo and SEM professionals always use this tool for digging out the more in-depth stuff of their competitor.
3. Keyword tool.io:
Keyword.io tool is one of the best keyword research tools in free tools. This tool uses the Google's autocompleting feature to maintain and generate keyword. So, it's a convenient and useful tool, and mainly it's a free tool. Many influencers use keywords.io along with other keyword tools as for their keyword research.
4. KW Finder:
KW Finder is another keyword research which is helpful in searching important keywords and do more things. It's a competitive analysis tool which you can do many things on the KW Finder. To do all those you have to explore each section of KW Finder.
5. Long tail pro:
Long tail pro is one of the keyword research tools which is popularly used by the content marketers. This special tool is trusted by more than 70000+ marketers and SEO's to find the breathtaking long tail keywords ideas quickly.
6. Word tracker: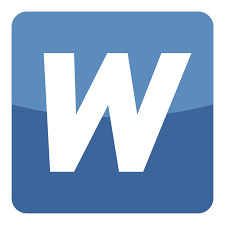 Word tracker is the special keyword tool which has the adequate amount of keywords information from "Google," "Amazon," and "YouTube" in their own database. So it provides fast and more accurate results.
Link Building and backlink checker tools:
Link building and backlinks are useful for seo results. So, content marketers always do follow some of the advanced tools to help their content marketing efforts.
1. Authority Spy:
Authority spy is one of the best backlink checker tools which is present in the list of content marketing tools. This helpful tool is specifically designed to find the top influencers in your niches and markets. By using this awesome tool, you can search all the information for the top trending websites and social media platforms.
2. Buzz Stream: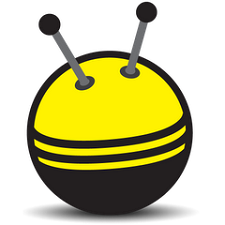 Buzzstream is the popular link building tool. This tool helps the marketers to promote their products and services through building links quickly. It's a fine tune tool which makes you relieve stress from email outreach and link building.
3. Ahrefs:
Ahrefs is an effective tool which is helpful to check all the backlink. You can perform competitor research with the help of this tool. It's the best tool in finding the external links and internal links information, and its backlink checker provides in-depth analysis of your links so you can improve it.
Seo and web analyzing tools:
Here SEO and web analyzing tools are the content marketing tools which are useful to find out all the information about the seo improvements and basic stuff from the site.
1. Yoast:
Yoast is one of the best tools to maintain your seo standards, it shows each and every error which is presently lagging in your blog and helps you to go through that. It's best to install Yoast seo plugin in your WordPress to stay safe with seo.
2. Google search console: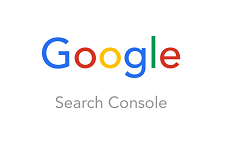 Google search console is another basic tool from the google. It is a tool which shows you all the statics of the site, like how many pages indexed, search appearance, sitemap, errors of the website, fetch as google and more. Features its best check google search console frequently to maintain your seo.
Apart from these tools you can use tools such as Yoast, google search console, hupsport website grader, etc. to analyze your tools. Apart from that, you can even make use of website speed analysis tools such as google page insights, Pingdom, gtmetrix to help your content marketing efforts.
Conclusion:
These are the awesome content marketing tools to reduce your efforts. With these tools, you can quickly take reports.
Now, if you are starting your content marketing, then you should be using these tools to improve your work. This is useful for all, whether you are just stepping into the content marketing or you are an expert in marketing. This list is helpful for you to take your content marketing strategies to the next level.
Now, which are these tool you are going to try?
Or
Which of these tools have you already tried?
Either way, let us know in the comment section below.