What if I told you that optimizing your app doesn't need to hard or expensive?
Well, It sounds crazy Right?
How many times have you tried doing optimizing your app for app store yourself and got no results?
Most of you might try hundreds of ways to optimize their app but didn't get any results. If you are one of them, then all you need is an actionable guide to maximize your app.
In this article, I am going to cover exactly that,
11 Actionable tips for optimizing your app on the app store. There's no need to spend lots of money on optimizing and learning courses. You will get everything you need in 2018 to optimize your app for app stores.
Let's don't waste time and go straight into the actionable tips for optimizing your app on app stores.
11 Actionable tips for Optimizing your App on App Stores:
In this digital era, there are over 2 million mobile apps around the major app stores. The biggest problem each app owners faces is getting their app in front of the entire audience.
If you are planning to learn everything in depth, then visit "a crucial piece of mobile app marketing puzzle article". It covers few definitions and give in-depth view of the app optimization.
Choose Perfect App Name:
Usually, there are over 2 million app names in the app store. Now getting a unique and actionable name for your app is hard but it isn't impossible. So, opt for the unique name and include relevant keywords within your title.
I am mainly focusing on this because this text will have a tremendous impact on app store search results.
In Fact, there is a research conducted by TUNE reading the top 25 ranking positions, and they found that apps which are having the relevant keyword in their title tag have ranked 10.3% higher than other apps which are not having a title keyword.
Usually title limit in-app store is around 255 characters. So, you have to include your main keyword and an LSI keyword in your title to boost your ranking.
This is an opportunity to improve your ranking. Along with these, you can also enhance your brand name by choosing the easy to remember app name.
Keep Your Main Keywords within 100 Characters
App stores allow you to add keywords for your App listing. So, to improve your search ranking, you have to use your primary keyword within 100 characters.
This is the crucial factor because the search algorithm uses these keywords to show your app. That's why you have to be smart in including your keyword with 100 characters.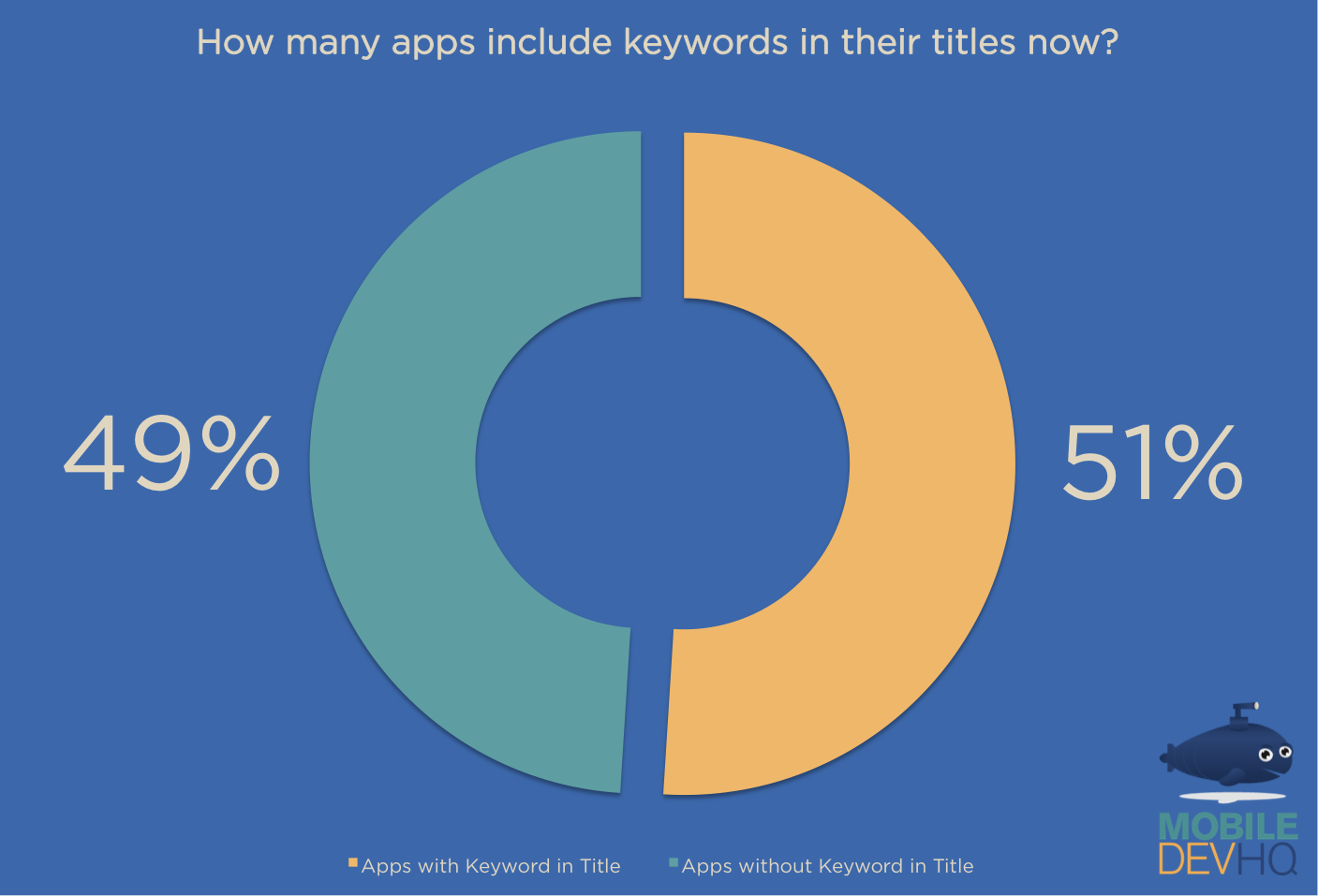 Always do remember to cross check your misspellings in your keyword field. Don't use plurals, the name of the app or long tail keywords in the keyword field. It is better to separate your keywords with commas and never use spaces.
3: Create a Compelling description for your App:
The description is always useful when it comes to optimization. You can attract users to click on your app with an exception description. So, create compelling description which attracts the users along with that attract search engines by placing your keywords strategically.
Including a call to action is always best to attract your potential customer base. ALong with that, you have to use your keyword and an LSI keyword to show search engines what your app is really about.
Always Avoid Generic names or terms:
If you want to rank higher in ASO, then you have to avoid using all the generic words and names which are already existing in the app store. You should not use words such as "Music" or " photos" or " games" in the title of your app. This often confuses the users, and they will ignore your app.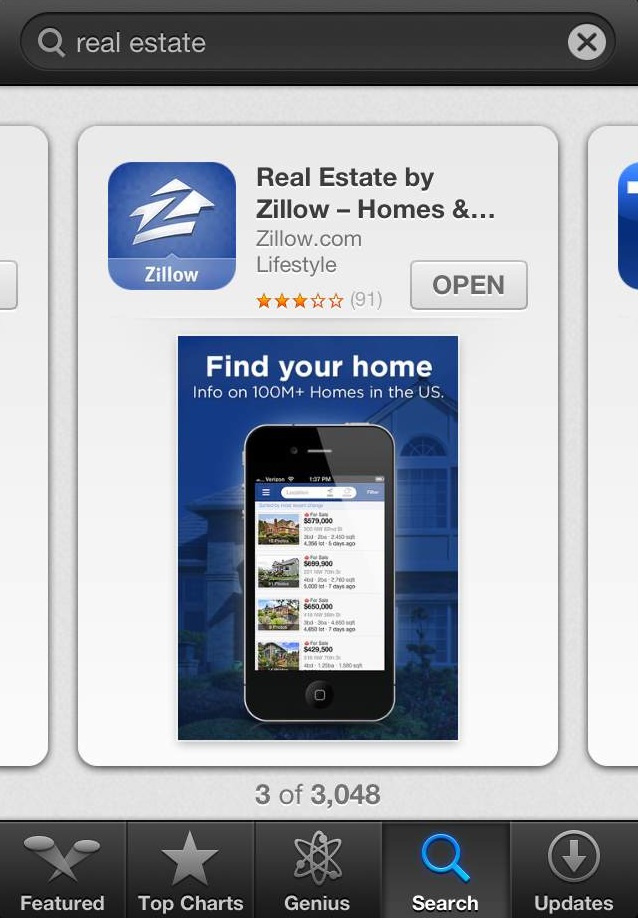 So, always be careful of using names which are already existing in-app store. This is one of the black hat technique which is used by shady developers to fake apps, and this might result in the ban. So it is better to avoid this scam technique.
Create A Unique Icon which stands out from the crowd:
Having a unique icon is always important to create a brand identity. In-app stores you still required your brand identity because it helps you return your uses in the long run.
Usually, the user will browse lots of apps so their visual contact is the first thing they can remember. That's why it is essential to make it count. Always design your icon to impress others and check multiple times whether your image is easy to capture attention or not.
Don't use trademarked names and celebrity names in your keywords:
Adding celebrity names to your keyword is strictly against the policy of the App Store. So, it is always best to include your app main keyword. Other than that you should not use other famous names to get attention.
If you are an official app owner, then you have to prove it to the app store and get recognition. Or else it is better to stay away from this one of the black hat technique. If you use these kinds of tactics means the app store will ban your app entirely.
Choose your categories properly:
Generally, the app store is having lots of categories. So, it is always best to stay focused while choosing category because app search algorithm will look at your categories while displaying the results.
If you keep the wrong category to your app means you will be displayed in those categories and you will not get enough traffic to your app because of the wrong category. So always be careful while choosing the core category of your app.
Use practical and user-friendly descriptions:
Attract users with efficient and user-friendly descriptions. Usually, people long paragraph and write lots of words which aren't necessary. So you have to avoid them and all those, here are some tips you can work out with
Use 3-4 lines paragraphs this improves your readability.
Use bullet points for all the essential features.
Add your keyword in the description along with few LSI keywords.
List out features of the app.
Use social proof such as testimonials, press coverage, etc.
Add your website and support links to the description.
Include Screenshots and videos:
It is always best to add proper screenshots and videos of your website. Although this doesn't have the direct effect on search rankings, it will help you to drive results. Along with that, it will help your user to know correctly about your app before they download.
Adding at least 3-4 screenshots is best to your google play store. Along with them add one video to improve user-friendliness.
Localize your App:
Target local listings to rank better. Do you know that only 31% of app revenues come only from North America and 41% of revenue comes from Asia? Coming to the numbers that's a massive number and you should target.
If your app is in English, then you will lock your app for the massive chunk of mobile users. Here you have to internationalize your app by following some guidelines.
Usually when you target local listing, then you can take advantage of 72% of users who prefer to use their native language. So think about this point and then proceed further.
Encourage ratings and reviews:
Lastly, after doing all these perfectly, you have to get ratings and reviews of your app. This will helpful for highest possible rankings and results. In " Moz Analysis" it has been found that 500 top-ranked apps have the highest correlation of ratings and reviews. So, ratings and reviews will be helpful.
Conclusion:
What do you think about these tips for optimizing your app on the app store?
I'd love to hear what you think about Optimizing tips for your app.
Let me know if I could add more to this article or not.
Give us your valuable suggestion to generate more user-friendly posts.