Most of your watches are analog watches, whereas the Smart watch is a digital watch. A smart watch is nothing but a small wearable computer. It comes with a touch screen interface for easy use. With an internet connection to your Smart watch, you can do many things that a computer can do. In addition, with the best smart watch, you can send and receive messages, GPS navigation. Moreover, with Bluetooth connectivity with your phone, you can send and receive mails, play digital media. You can run almost all of the apps on your Smartphone. The Smart watch designed to offer convenience. It complements the Smartphone's function when paired with it. Wearing a wearable device is not harmful to you. But there are some privacy and security concerns are there.
Pros and Cons of  a Best Smart Watch:
Pros
Regular work of an analog wristwatch
Incoming call alerts
Notifications for the calendar, remainder, and other social media push notifications
Reminder from your virtual assistants and voice assistant
Navigation purpose
Finding your phone option
Health alerts like ECG, heartbeat rate, etc., using Accelerometer, Gyro, and Heart Rate monitors.
Fall detection
Altimeter, Compass, and thermometer
All call features
Cons:
Consume more battery life
Display- Very Small
Types of Smart Watches
There are three types of the smart watch based on the production line.
First, the hardware and the OS belongs to the same vendor namely Apple watch
Designed and sold by many vendors using third party OS like Google wear operating system.
Proprietary operating system used by the vendor.
The types of smart watches based on the specific use and purpose of the clock.
Watches for Hiking
Special Diving Watches
Flying watches
Fitness tracker
5 Best Smart Watch Exclusively for You
The following are our best smart watch pick, exclusively for your wrist, within your budget.
Apple Watch 5 Series:
Apple Watch 5 Series is a compelling, versatile smart watch that offers a wide range of features, including fitness. This apple wearable is more expensive but worth for features available in it. The advantage with Apple Watch 5 Series is, it seamlessly compatible with Apple devices. The disadvantage is; it is not compatible with Smartphones other than iPhone. It has fitness tracking, life-saving health features, and fall detection. Apple watch uses high-quality aluminum for cases. They are incredibly light with an elegant look. The straps are easily interchangeable. 
Features:
Retina Display- No needs to raise your arms to watch the time. The display dims when your hands are down. When you raise your hands, it automatically brightens the face.
ECG App (needs watchOS 6) for finding heart rhythm or heartbeat rate count. It is capable of generating single-lead electrocardiogram that can provide critical life-saving data. The electrodes built-in the crown make ECG with the help of the crystal build-in
Noise App- alert for noise pollution around yourself
Cycle tracking App- to track your menstrual cycle
Easy customization according to your preference
Advanced workout metrics reading<
GPS enabled. With the Maps app's help, you can find your geographic position and the direction you are facing. Thanks to Apple technology.
Apple Watch Series 5 is designed for swimmers, and it is Water resistant up to 50 meters. The apps measure the active track of swimming. Moreover, measure burnt calories, including distance from swimming in the pool and open water.
Activity app to track exercise activity every day. It tracks yoga, cycling, swimming everything can be tracked with this app
Easy access to Apple Music library to streams your favorite beats
The built-in Compass can measure the ground elevation. Compass app displays your heading along with elevation, latitude, longitude, altitude, and incline.
You can call or text without your phone. Yes, Apple Watch Series keeps you connected, even without your iPhone in hand.
Emergency SOS alert. Automatically calls for assistance in emergency
Fall detection automatically calls emergency service without the wait for you to respond after 60 seconds
Siri voice assistant at your service
Hundreds of watch face to match perfectly with your outfit.
You can enable more health apps to give you additional support and alert when you need it.
The offer price of Apple Watch Series 5 is $399
Amazfit GTS
The best smartwatch, Amazfit GTS, uses a high-resolution screen with pixel density 341ppi and a 348X442 resolution. The fully customized 1.65″ AMOLED display enriches the color of the display to the next level. The display delivers the lifelike color saturation with the NTSC color spectrum with ultra-high color saturation.
The fully customized square screen delivers a larger display area. Recently, Amazfit GTS released two innovative modular watch faces that can be customized to display the essential information needed, such as heart rate, calendar, and events. The maximum you can customize to have seven widgets and 17 functions.
The upper left corner is dedicated for time, and the center of the display is for important information of the widgets. The lower areas are for a stopwatch, alarm clock, and battery indicator, etc.
Features:
Water-resistant up to the depth of 50m
Amazfit GTS supports multiple swimming activities. It automatically recognizes your swimming position and records the data. And deliver accurate analysis.
It supports 12 exercise modes. It has professional sensors to perform a scientific analysis of the data.
Amazfit GTS's best smart watch combines both hardware and software to optimize power consumption. In primary mode, it works for more than a month.
Inbuilt Huami BioTracker PPG tracking sensor performs 24 hours of heart rate monitoring.
It has the multi-dimension health management functions to develop a good habit and improve overall health.
An integrated health management system helps you to understand and control your health.
Supports Android 5.0 or iOS 10.0
Huawei Watch GT2e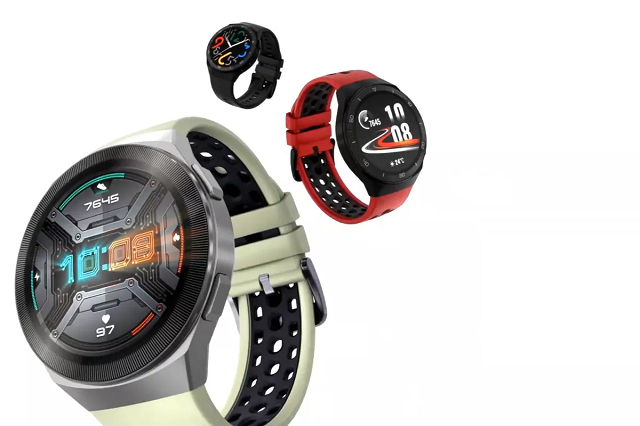 The best smart watch Huawei Watch GT2e, it comes with 1.39″ AMOLED HD display with revitalizing watch faces. It comes with a stainless steel frame. It flawlessly pair with the colorful straps with a firm grip.
Huawei Watch GT2e comes with a Kirin A1 wearable chip. Moreover, this Huawei made chip ensures high performance with incredibly low power consumption. The power-saving algorithms 2.0 with dual-chip consume less energy with a splendid power pack.
Features:
GPS enabled
Sensors: Accelerometer sensor, Gyroscope sensor, Geomagnetic sensor, Optical heart rate sensor, Ambient light sensor, Air pressure sensor, Capacitive sensor
Memory: 4GB
System Requirement: Android 4.4 or later and iOS 9.0 or later
Connectivity: Bluetooth 5.1, BLE/BR/EDR
Battery Life: 14 days
Charging: Magnetic charging thimble
Water Resistance: 5 ATM water-resistant
Huawei Watch GT2e price 120$
Best Smart Watch  from Samsung

Galaxy Watch Active2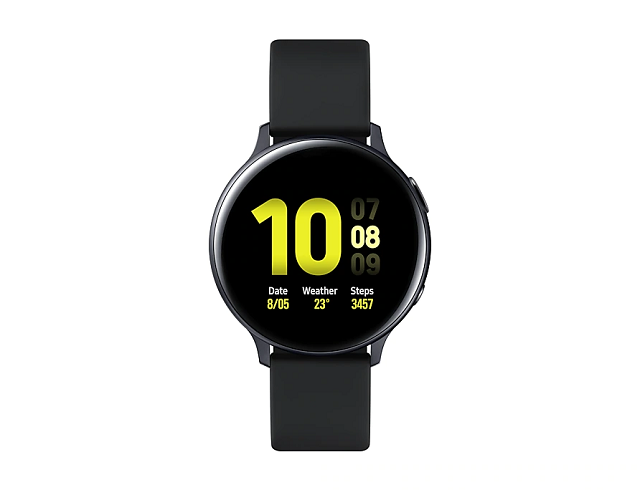 Samsung Galaxy Watch Active2 now comes with a large customizable screen. You can choose either sturdy stainless steel or lightweight aluminum body. Galaxy Watch Active2 battery can last for a day. With an IP68 and 5ATM water and dust resistance rating, you can try swimming freely.
Specification:
Tizen Based Wearable OS 4.0
Battery Capacity 340mAh
Exynos 9110 Dual-core 1.15GHz
RAM + 4GB Internal Memory
Bluetooth connectivity and Wi-Fi b/g/n, NFC, A-GPS/GLONASS
Sensors: Accelerometer, Gyro, Barometer, HRM, Ambient Light
Compatibility: Samsung, other Android: Android 5.0 or higher & RAM 1.5GB above
 iPhone: iPhone 5 and above, iOS 9.0 or above
Price of Samsung Galaxy Watch Active2 299$
Tag Heuer Connected 2020
After a long five years break Tag Heuer Connected 2020 best smart watch released recently. However, It is one of the refined models of Tag Heuer. High-performance smartwatch form the luxury brand. The specialty is the battery can be replaced with. The sapphire crystal topped OLED touch screen is the best looking screen. Tag Heuer Connected 2020 uses Steel or PVD coated titanium case.
Price of Tag Heuer Connected 2020 is around 1800$