In this modern world, there is an increasing demand for wireless charging devices. Mostly because people hate carrying wired chargers. If you are one of them who Best wireless charging phones then you are at the right place.
The modern innovation has already reached to the next level as we can some cool innovation in that wireless charging is one of the innovations.
The wireless charging technology obviously saves you the effort of carrying USB cables or it relieves the stress of searching for plugs.
In wireless charging devices, all you have to do is just drop it on the pad and do watch your mobile light up. Even though there are slight backdrops to keep in mind but its usability will get rid of those drawbacks. The main drawback of the wireless charging is you can really use the device while charging and also it takes a little longer than the cable charger.
This wireless charging technology is mainly available for the high-end mobile phones with glass backs mainly because metal and wireless charging don't even mix in sync. Although not all flagship killers are using this technology, but in recent times manufacturers are striving to include this in their product.
Now, if you are searching for the best phones with the features which support Qi Standards, PMA standards then here are the best and popular choices for you. In this post, you will check out the best phones with wireless charging capabilities in 2019.
Galaxy S10, One of the Best wireless charging phones :
Samsung is very well known for its wireless chargers. Way before the Apple announcement in 2017, Samsung has introduced its wireless charge for Droid Charge way back in 2011 itself. It has upgraded to the next level in the new wireless charging era and has brought the Galaxy S10. All the three galaxy s10 phones are available in the market and all three supports the best wireless charging options.
There more to add, these Samsung S10 feature wireless power share which allows them to be a charger for the other wireless charging devices as well. This is one of the cool features in Galaxy S10, that's why people love using Samsung because of its extreme innovations.
The Galaxy S10 phones are having the largest ever display and battery life as well. It has two front-facing cameras which are capable of taking eye-catching images. Like all flagship devices, this device is having an in-display fingerprint scanner, IP68 rating and more features.
This device is a perfect device for someone who is searching for the budget Samsung flagship, you can opt for the Galaxy S10e, this has the smallest display and it comes with two rear cameras instead of the three that's the difference between them. Although they are having other differences but its worth for budget users. If you are looking out for the best wireless charging phones in 2019 means this is one of the best options for you.
Samsung Galaxy  Note 9, Best Wireless Charging Phones:
When it comes to wireless charging phones in 2019, the Galaxy S10 is followed by Samsung Galaxy Note 9 because these both are the Samsung phones. The Samsung Galaxy Note 9 has already stamped its authority as the best smartphone in 2018 but when we are talking about the best wireless charging capabilities phone in 2019 this device will top the list. So, we are including this device in the list of best wireless charging phones in 2019.
This device offers a large 6.4-inch display with powerful snapdragon 845 chipsets. It has up to 8GB RAM and has a battery size of 4,000mAh battery. Samsung Galaxy Note 9 is the water-resistant phone which has IP68 Rating and it can be expandable up to the 512GB Storage.
The best thing which makes this phone stand out in this competitive market is it's signature S Pen, this is definitely a talkable feature and l personally loved it. This supports Bluetooth low energy and also allows to remotely control the camera.
Camera wise you will find this device as the best device for the budget but you can get more clear and precise photos in its latest version S10. Samsung Galaxy Note 9 has the wireless charging ability and so we have listed this device. Galaxy Note 9 has been made up of glass and metal and it also has the fingerprint scanner and its user interface is pretty smooth and useable.
Huawei P30 Pro:
If you are eager to check out the best wireless charging phones on android then you have to check out Huawei P30 pro. Because it is the latest and the best Huawei phones on the market. It is having impressive features along with that it has incredible camera setup with four sensors on the back of the device. This device does take fabulous photos in low light apart from that its wireless charging capabilities are really ultimate. This special device is having a wide-angle 5x lens which focuses more.
Apart, from that, it also supports the reverse wireless charging as well. This android phone looks stunning when it comes to looks and it is much smaller than other hefty devices. This phone is similar to the mate 20 Pro when it comes to the in-display fingerprint scanner.
Although it is not that much quicker as the latest Oneplus 7 Pro it is faster enough. If you are wondering about the specifications of this mobile means: it is powered by Kirin 980 chipset. P30 Pro has a 6.47-inch display with IP68 water and dust resistance feature. This device is expandable up to 512 GB and it is having the effective wireless charging capability. That's why it is one of the best wireless charging phones for Android in 2019.
Best wireless charging phones by Google: Google Pixel 3/3 XL
Google's new device is also one of the best competitors for the wireless charging devices. Not only Google Pixel 3 but you can see this wireless charging capability in its pixel 3 XL as well. This smartphone supports the fast wireless charging and we can say it is faster than most of the smartphone wireless chargers. Its 10w fast wireless charging helps the device to charge faster. Although, it's fast it has the stand while your device is on the stand the pixel 3 can be turned on the Do Not Disturb mode automatically at the night and it can transform the photos and do more while it is on the stand.
Both Google pixel 3 and 3 XL devices are almost similar in the specifications and these both come with the 845 Snapdragon chipset with 4GB RAM and the storage of 64/128 GB. It's having 12.2 Megapixel camera and it can take some wonderful pictures with ease. If you are wondering the main difference between the devices means the pixel 3 has a 5.5-inch display which the XL model comes with 6.3 inches and it also offers the Quad HD resolution.  This device should definitely on the list of best wireless charging phones of 2019.
Best wireless charging phones  from Sony: Xperia XZ3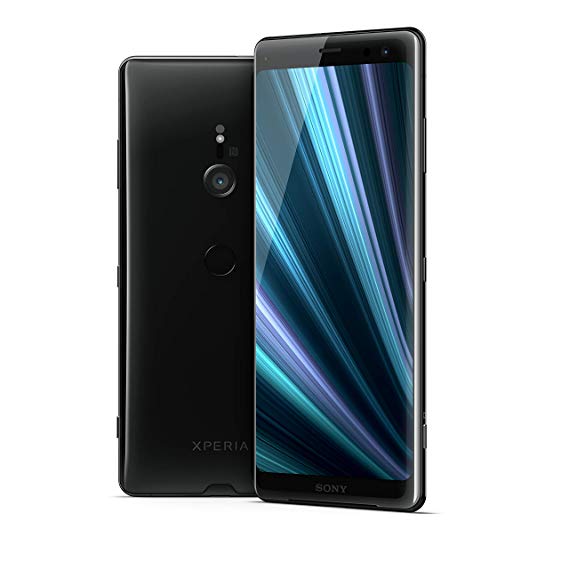 Sony is often competing with the top mobile brands like Samsung, apple and more but it never crossed the line. Even though it never crossed the rankings but has produced some best smartphones. One of the best smartphone from Sony we are talking about is "Sony Xperia XZ3". It is a device which has high-end specifications and premium design. Along with that, it also has the few other bells and whistles like the other 3D creators. These special features have made Xperia XZ3 one of the best smartphones.
But its wireless capabilities have made this phone featured in this list of best wireless charging phones in 2019. The Sony Xperia is a flagship device but unfortunately it hasn't met people's expectations with its battery life but still, it can be called as a flagship device. This device runs on Android 9.0 pie, coming to the design it has stunning looks because it is curved with an OLED Display dual front-facing speakers and with smooth design. Unlike other smartphone devices, Sony doesn't have top-notch cameras and it has only a single rear camera.
This device is not for everyone because it costs a lot. Sony has a really high price tag on the device and so users are often searching for lower devices which has the same or better features. But, as we are talking about the wireless capabilities this device should be listed in our list because it is one of the best wireless charging devices in 2019.
Huawei Mate 20 One of the Best wireless charging phones:
Huawei mate 20 is another smartphone which supports 15w wireless charging and it is the first phone in the market to support 15w reverse wireless charging. Which means you can quickly use it as a wireless charger just by placing it on the back of the phone.
This device has an in-display fingerprint scanner and also has a massive battery life. It also comes with a special feature that is 3D facial recognition. Huawei has launched this phone for the highly competitive medium-range mobile market. This device has an in-display fingerprint scanner and it comes with a glass back metal frame.
It is having the best possible premium design with the metal and glass frame., Even all these features it hasn't impressed US markets and also not available in lots of areas. But this phone is one of the best wireless charging phones in 2019.
This is all about the best wireless charging phones in Android for 2019. If you want more exciting posts like these then follow our blog for more updates.