Most of the people always keep wondering that when is the best time to buy an iPhone? If you are one of them, then you will get that information in this post.
Along with the above question lots of people will have different issues such as
Will there be a new iPhone soon?
When will be the iPhone X model price drop?
Will the iPhone 8 price come down?
And so on.
You can just find many questions on the market. Now if you are striving to get an answer to these questions means don't worry, I will let you. In this article, I am going to relieve the best time to buy an iPhone along with that I will also answer some questions such as when you should, and shouldn't get an iPhone and all the other problems.
So, let's get into the post on when is the perfect time to buy an iPhone and know more about the frequent iPhone updates etc.
How many days have passed since the last iPhone launched:
It has been some time since the last iPhone update. The Apple unveiled and also launched its three new iPhones on 12 September 2018. That is Exactly after the one year after the launch of the iPhone 8, iPhone 8 plus and iPhone X.
So, we aren't expecting any new updates for Apple at the starting part of 2019.
As of now the new devices of iPhone XS and iPhone XS max are available to buy now from Apple. Along with that, you can also get iPhone XR a similar iPhone which costs less is also possible to buy in the store.
So, with the launch of the new models, the older models such as iPhone 7, iPhone 7 plus, iPhone 8 and iPhone 8 plus and the iPhone X are now discontinued. So, you can get the best deals of these iPhone models this December for Christmas and New Year season. So, just check out the best deals of the sim carriers and other online offers to get these devices for low prices.
How Frequent can you expect iPhone updates?
Apple has given more frequent updates in 2018. So, considering the three consecutive mobile launches, Apple will not release its newer version very soon. You can surely expect some time frame gap between these updates.
So, Apple might wait for one year before introducing its newer version of iPhone models. From past few updates, we can know one thing that Apple is launching their updates in the month of September. In that scenario, you can expect next update in next year September, so there is a lot of time left that as well. So that minimum time frame gap between Apple updates in nearly around one year.
However, this is just a suggestion, but there is no guarantee apple might release its updates anytime they like. But you can take a chance in Christmas deals to get the best Apple iPhone for better prices.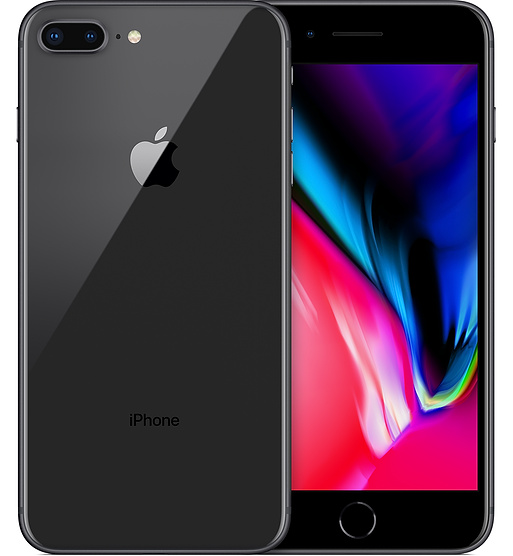 When is the Perfect Time to buy an iPhone?
The perfect time to buy an iPhone is when you get the new updates. At that time also you can't get every model for better prices you will only get a few devices or models for the best prices. To buy the new model iPhones for better prices, you have to wait for at least two to three months just to give the time of the market to settle. After the market has settled, you should buy them because you will get a clear idea about the positives and negatives of this device in two months.
Last Year Example:
| | | |
| --- | --- | --- |
| Products | September Price | Octobers Price |
| Apple iPhone 7, 32GB | $549 | $449 |
| Apple iPhone 7, 128GB | $649 | $549 |
| Apple iPhone 7 Plus, 32GB | $669 | $569 |
| Apple iPhone 7 Plus, 128GB | $769 | $669 |
| Apple iPhone 8, 64GB | $699 | $599 |
| Apple iPhone 8, 256GB | $849 | $749 |
| Apple iPhone 8 Plus, 64GB | $799 | $699 |
| Apple iPhone 8 Plus, 64GB | $949 | $849 |
Above Example shows that you shouldn't buy the new iPhone device at the start. It will surely come for a better price but you have to wait for some time. You'll definitely save money whether you are buying the advanced and latest models or older models.
I'd recommend you to buy an iPhone within the six months of its launching because by this time you will get good price variation. Also, make sure you buy your iPhone before June or July or else you should stop buying in the later part because you might get a new launch very soon and also you might see a small decline in price as well.
So, its always easier to say that the worst time to get an iPhone is in the months of — AUG, SEP, NOV. Meanwhile, if you are lucky enough, then you can make use of the Black Friday and Thanksgiving day deals to buy the iPhone. If you can't catch those deals, you can also find other fabulous deals on Christmas and New year seasons.
When the perfect time to buy an older iPhone model?
If you are thinking to buy older iPhone models, then you should buy them at the launch of new models. I'm saying this after experience good discount at that time of new device launches. I have got the older model iPhone for the better price.  The reason for those mobiles discount is " Whenever Apple discontinue those models" shopkeepers will encourage buyers to buy these mobiles to clear their stock. So, they will give some good discount on these older iPhone models.
Pro tip: Wait Until Festival Season or Black Friday Deals:
If you are living in Asian countries means you should be waiting for festival deals to buy an iPhone for better discount and cashback. But, if you are in the USA, you shouldn't miss the Black Friday & Thanksgiving day deals. Here most of the SIM carriers will offer huge discounts on the iPhone devices you can make use of that and save some amount.
Is December a good time to buy an iPhone?
Now is definitely a good time to buy an older iPhone as you will get some best-discounted prices. But if you want to buy an iPhone, then you should wait until the shopkeepers release their Christmas and New year deals. When the supply is more and demand is less obviously you get the iPhone for a better price so please be cool and wait for little longer to grab the awesome deal.